[ad_1]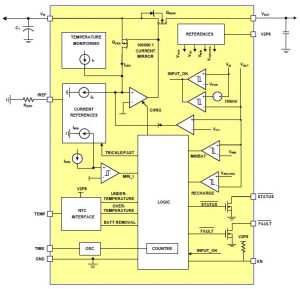 Called ISL78693 and qualified to AEC-Q100 Grade-3, it leaks only 3uA, suiting it to eCall back-up battery charging, said the firm, which announced the chip at the Automotive World conference in Tokyo.
In the event of a crash, eCall systems are intended to automatically broadcasts location and contacts the nearest 24 hour emergency call centre for help.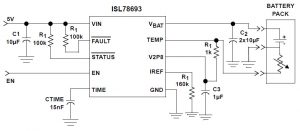 They must "be capable of operating reliably and autonomously from the backup battery at a moment's notice, even if the vehicle is involved in an accident minutes after being parked for several months," said the Intersil. 3uA is a maximum, with typical leakage 700nA.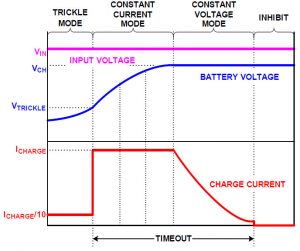 LiFePO4 chemistry needs charging at 3.6V – less than the 4.2V typically offed by charge chips aimed at more conventional Li-ion cells. Charging is up to 1A.
A charge current thermal fold-back feature prevents over-heating by automatically reducing the battery charging current, and low-temperature detection prevents charging if the cell is too cold to accept electrons.
Package is 3 x 3mm DFN, and only five external passive components are needed. As this is a linear charger, none of these are inductors.
The 3.6V ISL78693 is pin-compatible with the 4.1V ISL78692 Li-ion battery charger.
Neither will work from nominal 12V car voltages, so the firm recommends the following dc-dc converters to bridge the gap:
ISL78268 55V synchronous buck controller
ISL78201 2.5A synchronous buck/boost regulator,
ISL78206 2.5A synchronous buck regulator
ISL78233 3A synchronous buck regulator
[ad_2]

Source link