[ad_1]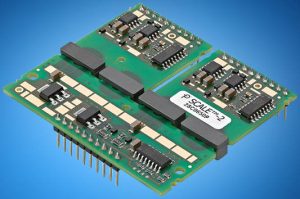 Available through Mouser, each type is based on an asic chip-set that integrates the full functionality of a dual-channel gate driver core in a primary-side chip logic-to-driver interface and a secondary-side chip intelligent gate driver.
They are available with blocking voltage capabilities from 600V to 6,500V and from 1W to 20W per channel drive.
To ensure optimum performance for direct driving of external n-type DMOS elements, the pre-driver stages of each of the modules incorporate separate gate resistors for independent control of on/off functionality.
There are single- and dual-channel options, and applications are expected in industrial, motor control, power transmission, traction, solar, wind and automotive.
[ad_2]

Source link