[ad_1]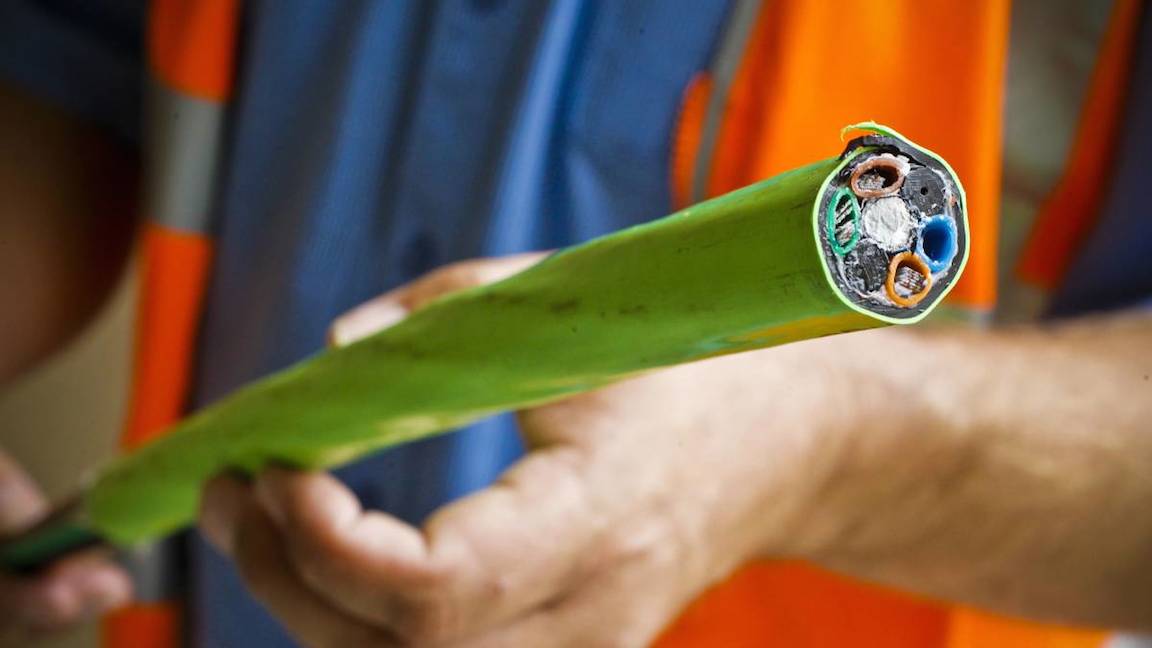 So, you've checked the rollout map at and now you know when you'll be getting the NBN. Next, you'll want to know how this whole thing works, what you'd need and what you'll have to do to set it up.
The answer to that really depends on what flavour of NBN you'll be getting. There are seven possibilities and, unfortunately, the rollout map doesn't presently break it down by type aside from fixed line vs wireless.
You can make a guess: most of the areas currently covered by the rollout are fibre to the premises/home (FTTP) since that's mostly the tail end of the original Labor NBN plan.
If you can currently get Foxtel or Optus cable TV in your area, you'll probably be getting hybrid fibre-coax (HFC). If you can currently get ADSL 2+ (but not cable or fibre), you'll probably end up on fibre to the node (FTTN), or fibre to the building (FTTB) in the case of unit blocks. If you're currently wireless, you'll likely end up on either fixed wireless or satellite, while fibre to the distribution point (FTTdp) is like a combination of the FTTP and FTTN connections.
Of course, these are guesses – we wouldn't recommend going out and buying equipment pre-emptively based on these assumptions.
So how will the rollout work for each of these? We'll give you a quick breakdown.
Fibre to the premises
With FTTP, most of the equipment needed is built into the box that gets attached to your house during installation. All you will need is a generic broadband router with a gigabit Ethernet WAN port (many current DSL routers also have a gigabit Ethernet WAN port and can, indeed, be used with FTTP).
The installer will attach a utility box to the outside of your house as well as a connection box and power unit inside your home.
The connection box has a gigabit Ethernet port on it (called UNI-D). It's into this that you plug an Ethernet cable and connect it to the WAN port on your broadband router.
The broadband router just uses DHCP for configuration, which is the default setting on most routers.
Fibre to the node/fibre to the building
FTTN and FTTB look and work a lot like ADSL. No new equipment is installed in your home and nobody needs to visit your premises. Your current phone line will remain your link to the internet.
There will need to be one change on your end. Your old ADSL router won't cut it anymore.
You'll need a modem router with support for VDSL2, the updated DSL standard being used for FTTN. Many newer ADSL routers also support VDSL, but older routers do not.
Hybrid fibre-coax
If you currently have HFC connected to your home, there won't need to be any changes or anybody coming into your house.
If you've never had cable TV or cable internet, however, an installer will need to come in and set it up. Typically, a wall plate will be set up into which a coaxial cable can be plugged.
If you don't currently have a cable modem router, you will need one, which you'll be able to purchase from your ISP. You can't use a generic broadband router.
There are plans to upgrade the cable network this year or in 2018, which might again require a new router.
Fixed wireless and satellite
Much like FTTP, an installer will need to come to your house and install equipment, which will include a connection box and a satellite dish, or fixed outdoor antenna. 
You connect to that equipment with a general broadband router (as with FTTP), and the connection uses 4G radio signals like your mobile phone.
With a similar installation setup, NBN Co uses two Sky Muster satellites working together to provide internet access to rural and remote areas in Australia.
Fibre to the distribution point
This connection sits somewhere between FTTP and FTTN, being cheaper than the former and faster than the latter. 
FTTdp is also known as fibre to the curb (FTTC), where the final connection to the house is made using the existing copper phone wire.
At present, there isn't much information available for the hardware required, but chances are high that you will need a router that supports VDSL connectivity.
So far, over 40 suburbs across NSW, Victoria and Queensland have been earmarked to be hooked up to FTTdp, with the hopes of eventually rolling it out to nearly 700,000 premises.
[ad_2]

Source link