[ad_1]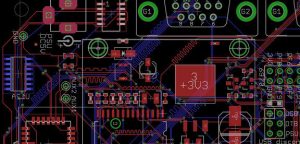 German Eagle parent company CadSoft Computer, not to be confused with other firms called variations of 'cadsoft', was owned by Farnell until the middle of last year, when it sold CadSoft to Autodesk, which already has a suite of similar tools.
The reason Autodesk was interested when CadSoft came on the market is that both tools have similar back-end engines, Farnell marketing manager Ankur Tomar told Electronics Weekly.
"It is not like they bought it to kill off Eagle," he said. "Right now, they are keeping it as a stand-alone tool-chain. It looks like they are going to integrate it with their tool-chain in the future."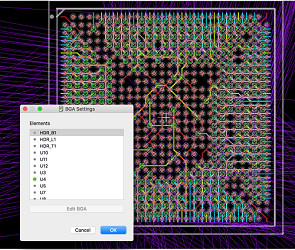 Functional changes include: a new routing engine, a BGA package fan-out tool (pictured) and the ability to use a partial-circuit as a component in repetitive designs.
The major change for professional user is that licencing is no longer for life, but is now annual.
"Eagle was a lifetime license. You got updates, but you needed a new licence for new versions," said Tomar. "Now you will pay yearly and get updates, and there will be no concept of new versions. It will be one product."
Farnell has a deal to handle Eagle licencing, and is planning to add a monthly subscription option for users needing it for a single project, for example.
Makers
The good news for makers and hobbyists is there is still a free version for non-commercial use.
There are now a total of three versions: Premium, Standard and Maker – with different limitations on schematic sheet count, PCB layer count and PCB size. Educational users get free access, according to Farnell.
Look and feel remains the same.
| | | | |
| --- | --- | --- | --- |
| | Free | Standard | Premium |
| Layout | yes | yes | yes |
| Schematic | yes | yes | yes |
| Autorouter | yes | yes | yes |
| Schematic sheets | 2 | 99 | 999 |
| PCB layers | 2 | 2 | 16 |
| PCB area | 80cm2 | 160cm2 | No Limit |
[ad_2]

Source link