[ad_1]

GB Patent Number: GB2530769
Granted to: Asda Stores Limited
There is a big buzz around wearable tech innovation at the moment and many disparate paths are being followed to find the killer application.
One early concept which achieved notoriety was Google Glass. Launched in a flurry of excitement, interest has since fizzled out and more or less disappeared. At the time of its launch, however, other innovators jumped on the bandwagon and pursued ideas using the same platform. One such example is Asda, which owns this month's patent – GB patent no. 2530769 granted on 17 May 2017.
One of the UK's leading supermarkets, Asda positions itself as providing good value for money and pricing its branded products cheaper than its main competitors. One way it tries to achieve this is by constantly monitoring the price of products in the marketplace and adjusting its own accordingly. Other supermarkets also practise dynamic pricing.
This can cause logistical difficulties, since the price of products sold in a supermarket is typically displayed on printed labels which are manually inserted into the customer facing edge of display shelves. These shelf-edge labels often include promotional offers and as and when a store changes the price of an item, they must be replaced. Although some electronic shelf-edge labels can be centrally updated, these have not been widely adopted due to their cost and susceptibility to damage.
Consequently, keeping displayed prices up to date is an onerous task which is prone to error, which can lead to customers being over or under charged for their goods.
A great amount of thought is put into the layout and interior appearance of stores, since the visual appeal of products can directly impact sales. However, the shelf appeal of individual items is currently assessed by means of simple visual inspection, which can be arbitrary and which is done without any guidance on how they should be displayed.
Asda's invention uses a wearable device, such as a pair of smart glasses including a camera, to survey shelf-edge labels and barcodes in order to check that the correct product label is being displayed.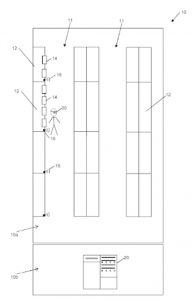 This involves extracting identification information from the shelf-edge label and using this to obtain the current price for that item from the store's central price server.
Once the price has been retrieved from the server it is displayed on the smart glasses' display allowing the wearer to quickly check any discrepancy between the two prices. If a discrepancy is found, a corrective task can be generated and displayed on a second wearable device, which could be smart watch.
It is envisaged that a store manager would wear the smart glasses whilst a member of staff responsible for shelf layout would wear the smart watch and be tasked with correcting any errors in the product display.
Asda's invention also allows the camera to read other types of price information displayed for that item, for example by using optical character recognition. This information is immediately displayed within the first user's field of vision and, if necessary, an alert informs them that the label is erroneous.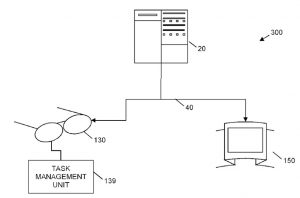 In addition to the invention described above, Asda's patent also describes further uses for this technology. For example, the camera can be used to take images of products and compare these to stored images, to ensure that the products are oriented correctly and not upside down or on their side. Furthermore, the camera can be used to verify that a section of shelving conforms to a stored product arrangement, in that it is fully stocked and contains products in their correct position.
In this context, the reference images are known as planograms or POGs, which may be a photograph of example physical display units or concept diagrams generated during the design of the store.
Additionally, the correct images can be chosen from an image database using an internal positioning system, which is accessed from beacons placed around the store. Once again, either a visible or tactile alert may be generated, or the stored image may be displayed on the glasses to highlight a non-compliant area of the shelving.
Michael Jaeger is a partner and patent attorney at Withers & Rogers LLP, a leading firm of patent and trade mark attorneys.
[ad_2]

Source link