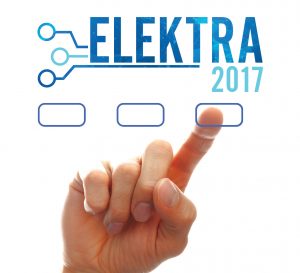 The Internet makes us aware of truly awesome consumer product innovations from around the world. In this category visitors to the website are invited to select the Consumer Electronic Product Innovation which they feel makes the most inspirational use of technology.
A shortlist of five products has been selected by the Editor. Read the entries below and cast your vote!
 Loading …
Google voice recognition kit for Raspberry Pi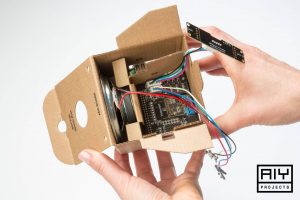 The search giant is launching "AIY Projects", which it describes as do-it-yourself artificial intelligence for Makers. They say it's to fill the gap for makers who are interested in using artificial intelligence in their projects but don't know where to begin.
Cambridge Consultants personal drone delivery service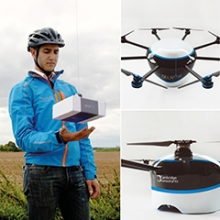 Reimagining the future of on-demand deliveries, product design and development firm Cambridge Consultants has developed DelivAir, a drone delivery concept that can deliver a package straight to the hands of its recipient, no matter their location.
Toshiba TeraByte SSD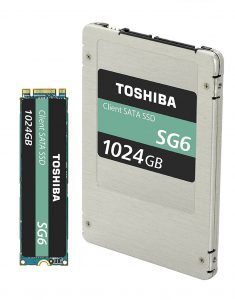 Toshiba is sampling a TeraByte SSD based on 64-layer, TLC 3D NAND flash for mainstream desktops and notebooks, consumer upgrades and applications needing data security. SG6 delivers up to 550 MB/s sequential read and 535 MB/s sequential write, and up to 100,000 and 85,000 random read/write IOPS delivering enhanced application performance.
Ultrahaptics touchless car control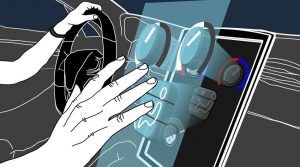 The Ultrahaptics solution offers drivers the reassurance that their hands are in the right area for a gesture to be recognised and receive an immediate haptic response to an instruction. This makes driving safer as it avoids accidental cancellation of the command or the need for drivers to take their eyes off the road and check the display visually.
Quadbot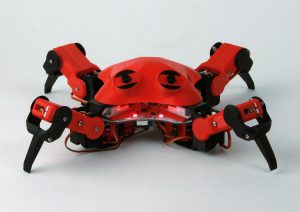 QuadBot was created so that anyone can get into Making Robotics. Designed to be engaging and fun to program, it's also open source and loaded with complex algorithms, making it ideal for Newbie makers, Aspiring roboticists and Veteran hackers.
See also: Elektra 2017 – Vote for the University Research Readers' Choice award