[ad_1]

Continuing our series on the EW BrightSparks of 2017, we highlight Robert Smith, who works as a consultant engineer at Plextek RFI.
Having studied for his PhD at Cardiff University, where his project was to develop a multi-octave RF/Microwave amplifier using GaN technology, Robert has very successfully transferred into industry, initially with Thales and now with Plextek RFI, including designing MMICs for prototype 5G systems.
Engineering leadership
Prior to starting his PhD he was the recipient of the RAEng's Engineering Leadership Award, and he has already authored and presented several papers to bodies such as the IEEE MTTS, EuMW and ARMMS RF and Microwave Society.
The latter, the Microwave Society, awarded him its Young Engineer prize for his presentation in 2016. And, while still studying for his PhD, he was also awarded the Steve Evans-Pughe prize for his presentation entitled "Broadband Push-Pull Power Amplifier Design at Microwave Frequencies".
His nominator said they were "impressed by Rob's clear understanding of some very complicated concepts and his ability to get his ideas across in a clear and engaging manner."
"In addition to his theoretic and academic abilities, what really struck me about Rob was his practical ability to actually realise the hardware to prove his work. Here was a young engineer who as well as having the theoretical knowledge was prepared to "get his hands dirty" building and testing his creations."
Selection Panel comments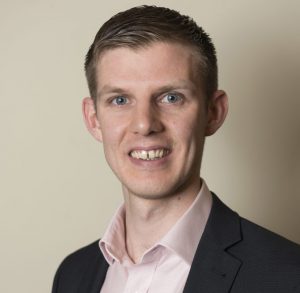 Lindsley Ruth (CEO, RS Components) – Rob demonstrates exceptionally strong theoretic and academic abilities. What makes him even more extraordinary is his strong practical ability to go on to realise the hardware to prove his work.
Isabella Mascarenhas (IET's Young Professionals Engagement Manager) – What an impressive string of awards and recognition Rob has been in receipt of! It's always refreshing to hear of the great ideas and thoughts behind engineering and to see young professionals relishing the practical opportunities to innovate and progress.
[ad_2]

Source link