[ad_1]

February's semiconductor sales were 21% up on the $30.47 billion sales of February 2017 at $36.8 billion, but 2.2% down on January's $37.6 billion, according to the SIA.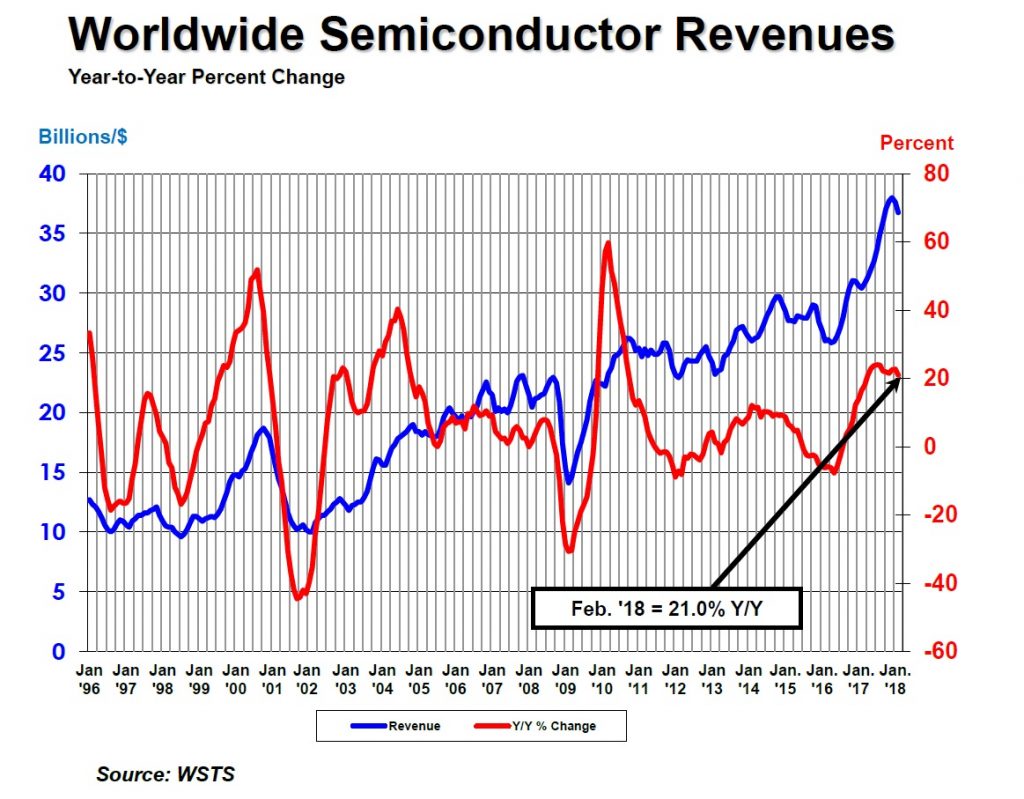 "The global semiconductor market continued to demonstrate substantial and consistent growth in February, notching its 19th consecutive month of year-to-year sales increases and growing by double-digit percentages across all major regional markets," said John Neuffer, president and CEO of SIA.
"The Americas stood out once again, with sales increasing nearly 40% compared to last year, and sales were up year-to-year across all major semiconductor product categories."
Year-to-year sales increased significantly across all regions: the Americas (37.7%), Europe (21.7%), China (16.4%), Asia Pacific/All Other (16.2%) and Japan (15.5%). Month-to-month sales increased slightly in Europe (0.9%), but fell somewhat in Japan (-0.9%), Asia Pacific/All Other (-1.5%), China (-2.6%) and the Americas (-4.3%).
[ad_2]

Source link