[ad_1]

Called Pixcurve, it is a proof of concept for optical components such as microdisplays, visible imagers and cooled infrared sensors used in mobile phones, telescopes, medical-imaging tools, IR sensors and other imaging applications.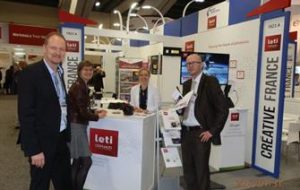 According to Leti, the curving technology minimises the vignetting effect that reduces brightness on the borders of images, and it makes cameras, imagers and microdisplays lighter.
The technology can be used to curve components such as CMOS imagers and charged-couple device (CCD) imagers for mobile phones, cameras, medical equipment and industrial-control equipment.
Other uses include IR sensors for astronomy, defence, drones and microdisplays for automotive applications, augmented reality and virtual reality.
Alexis Rochas, Leti business developer, visible imaging, writes:
"This technology helps demonstrate the institute's focus on curvature radius and both spherical and cylindrical curvature of image sensors and imagers, and its response to imaging-equipment companies' interest in a wide range of curved optical components."
[ad_2]

Source link