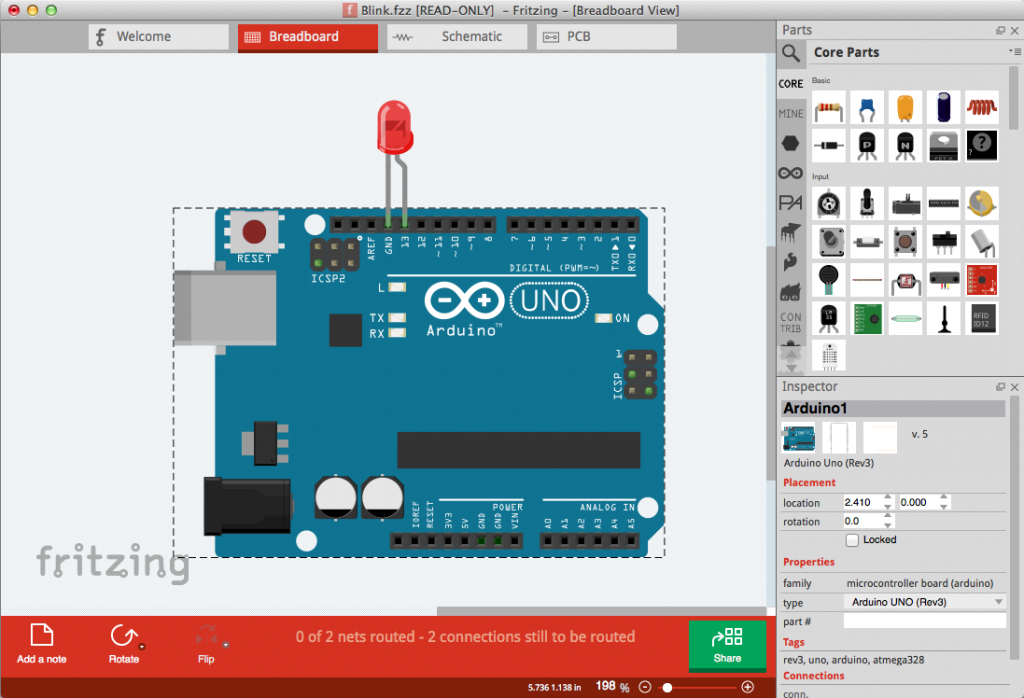 It was mentioned a couple of times at droidcon London 2017, in the context of Android Things, illustrating some homemade projects. The outputs look neat to document projects, in this way, but Fritzing is more than a just an electronics graphic tool.
It's an open-source initiative to support designers, artists, researchers and hobbyists to take the step from physical prototyping to actual product (a PCB layout for manufacturing).
Three views
It has three different project views: the breadboard view for virtual electronic parts (you can create new parts using the parts editor); the pcb view allows you to place parts on a printed circuit board; an autorouter generates the traces. The final PCB layout can be exported to the necessary production formats.
Changes made in one view are immediately reflected in the other views.
The idea is that you can easily publish your projects with the rest of the Fritzing community, in the Project Gallery.
Similarly, new parts such as boards can be supplied by by the hardware vendors. For example, the ESP8266 Thing Dev Board, Stepoko, the Arduino Pro Mini and the Arduino Mega Pro have all been recently added to the collection by SparkFun.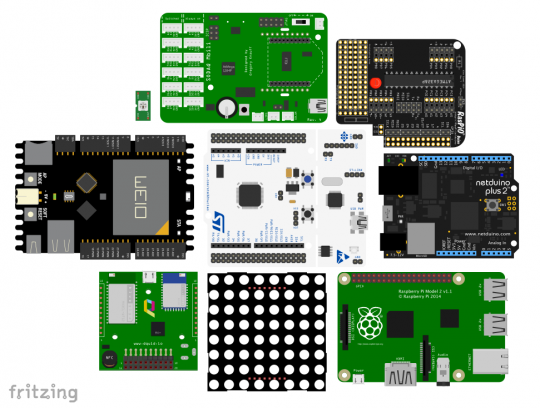 Potsdam
Apparently, it was developed at the University of Applied Sciences of Potsdam.
Wikipedia states:
Fritzing can be seen as an electronic design automation (EDA) tool for non-engineers: the input metaphor is inspired by the environment of designers (the breadboard-based prototype), while the output is focused on accessible means of production. As of December 2, 2014 Fritzing has made a code view option, where one can modify code and upload it directly to an Arduino device.

Component images are distributed under CC-BY-SA, which will also be the license for any generated breadboard views.
The official website offers learning materials and tutorial, a user forum and the option to take part in the development of Fritzing.
It's available as a free download for PCs (XP and up), Linux ("a fairly recent linux distro with libc >= 2.6") and Macs (OSX 10.7 and up).
Check out the Fritzing forum.
Images: Fritzing.org