[ad_1]

Update: Google has announced the best Android apps of the past year, with the ultimate 2017 Google Play Awards winners to be crowned at IO. The nominees count apps across categories, including Best TV Experience, Best Multiplayer Game, Best Android Wear, Best Social Impact and Standout Startup. They're worth checking out.
The official Google IO 2017 schedule is also out now, so if you're attending or want to know what Google has cooking, there's plenty to digest.
Original article below…
It's time once again to gear up for Google IO, the search giant's annual developer conference that's always full of surprises. Actually, scratch that: Google is calling this year's event an "outdoor developer festival", so grab your party hat and get ready to celebrate all things Android, Chrome, and more.
The Google IO 2017 dates are May 17 through May 19, and it's all going down at the Shoreline Amphitheatre in Mountain View, Calif.
The official Google IO 2017 schedule is also out now, letting attendees and those watching at home get a taste of what Google has cooking.
We're still digesting everything Google announced at IO 2016, including Google Assistant, , the Allo and Duo apps, details on , the Daydream VR platform, and Android Instant Apps. 
This year's event looks to be just as action-packed, or at least we're led to believe there will be extra pep in Google's step based on how the IO dates and location were revealed. Earlier this year, Google released an elaborate puzzle for developers to solve in order to unearth the details. 
If you're a developer and interested in Google IO 2017 registration, hop over to the Google IO website to begin the sign-up process (note: you must be invited in order to register). Attending IO is no cheap undertaking: A general admission Google IO 2017 ticket costs $1,150 (about £930, AU$1,535).
While this "festival" is geared towards developers, it's also relevant for anyone interested in Android, Chrome, phones, tablets, smart home devices, new applications, virtual reality and, among other moonshots, self-driving cars. 
To get ready for the main event, read on for all the news and rumors we've heard so far about Google IO 2017! 
Say hello to Android O
The star of IO, as is tradition, will be the newest flavor of Android. Following in alphabetic order – is the most recent release – Google will officially welcome Android O come May.
While we don't know the next version of Android's official name yet (are we in for another public submission process?), Android Oreo seems to be the front-runner right now.
What will likely happen is Google will talk about its next mobile OS update at IO, yet hold off launching it till later in the year. Considering Android 7.0 Nougat didn't publicly release until August 2016, this will probably be the case with Android O. 
But what exactly are we in for with Android O? Christmas came early as Google in mid-March, giving us a look at some early features available in the operating system.
One of the most exciting features of the early build is 'Background limits'. This will make apps less taxing on your device's battery by making limits more transparent to developers. The feature looks to do for your battery life what Data Saver did for wireless bills. 
Android O also currently houses picture-in-picture for watching videos while doing other tasks, updates to notifications, including snooze, and animation support for all app icons. 
One final Android O goodie of note is that Sony worked with Google to bring the company's codec to Android O devices, which will deliver improved audio quality over Bluetooth to your devices.
As Android looks to stay competitive with the iOS operating system, also look for Google to talk up any and all ways Android O bests Apple's platform.
What's the word on Android Wear 2?
Android Wear 2 launched in February, so while it's unlikely Google will announce a major update to its revamped wearable operating system at IO, we expect there to be some talk related to the wrist. 
For starters, if Android Wear 2.0 hasn't arrived on all by then, we could be in for an announcement regarding that very thing. 
We wouldn't be surprised if Android Wear 2 apps are announced, and we could even see a brand-new smartwatch. No rumblings of said watch have started yet, but there's plenty of time before the show. 
With Motorola the biggest hold out of the latest version of Android Wear to date, perhaps a spectacular Google IO reveal is in store? Just a thought.
Google Home invasion
Google introduced its first smart speaker at Google IO 2016 in the form of Google Home (how many times can you write "Google" in a sentence, amiright?), and this year could see an updated version of the device or new features made available to the original.
One of the more robust rumors is that Google is planning , allowing users to communicate via voice through the speaker.
Considering Google already has the Project Fi and Google Voice services, it wouldn't be too much of a stretch for Google Home to suddenly find its calling chops. Phone calling is also reportedly in the running for chief rival Amazon Echo, which puts the pressure on Google to deliver the feature sooner rather than later.
Another report, , says Google is considering an updated Home smart speaker that doubles as a mesh Wi-Fi router. 
The device would act as a personal assistant and internet router in one, and presumably like would need multiple units to create a mesh network. 
A few points against updated hardware or major new features are that Google Home added one of its most requested features, , in mid-April and the device just went on sale in the UK. Still, if Google is working to improve Google Home, chances are we'll see whatever is in store at IO.
Google Chrome improvement
Another area of focus at Google IO will be Chrome, and this could include everything from new Chromebooks to improved browser features. 
The most likely developments we'll hear about are features such as . As Google and other tech giants look to more closely tie mobile and computing operating systems together, Google will almost certainly discuss how it's accomplishing this for the benefit of developers, and the audience watching at home.
There are also whispers spreading Google is preparing an ad-blocker built into Chrome. It's almost impossible ad revenue-dependent Google would block every ad on Chrome, so it's more likely Google will introduce a tool that filters out the most offending ads. Perhaps we'll meet this quasi-ad blocker at IO.
New Google Pixel phones? Perhaps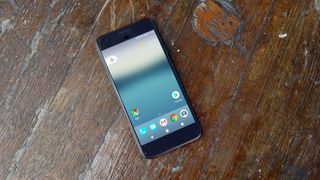 Google announced the Pixel and phones in October 2016, but that already the , Pixel 2 XL and even a are in the works.
It's possible Google could unveil new mobile devices at IO 2017, though we're putting this in the not-very-likely category. 
Not only is the distance just a little too close to the first devices' release, but Google's head of hardware said with the devices, which puts a launch date later in the year. He did, however, confirm new Pixel smartphones are coming, and if a recent Google investment in LG Display is anything to go by, the new Pixel phones will have curved OLED screens. 
Virtual reality, Chromecast and everything else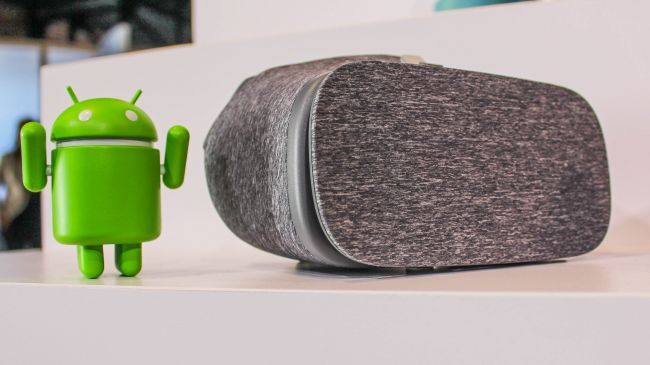 There's no doubt Google will announce products, services and/or updates outside of these core categories at IO 2017. Here's what else we might see:
Like Pixel, it may be too early for the 2 headset, but we'll undoubtedly have news on the VR front from the Big G. These could include a headset price reduction, or updates related to how developers create and publish content for virtual reality.
With Google Play looking , as Google recently told us, we wouldn't be surprised to see plenty of time devoted to this very topic in front of the developer crowd.
On the home entertainment front, whispers are circulating that Google Assistant may become available on more third-party devices, expanding its roots beyond the . This would certainly make sense, and an announcement on additional partners could be in the IO cards. 
Another possible topic are updates to Android TV, though those will likely be minor if any are announced. 
We could also be in for a new Chromecast as it's been some months since the went on sale. At one time the best selling streaming video device, Google may look to recapture some of that old Chromecast magic with a new and improved device. 
The last potential IO agenda item we can speak to with some authority right now is Hangouts, and by a larger measure, all of Google's messaging platforms. 
Google recently announced two new Hangouts offerings geared towards enterprise users – Hangouts Meet and Hangouts Chat – but there was quickly confusion as to whether the consumer version of Hangouts would stick around or, as was suggested, the newer Duo and Allo apps would take the place of average-user chat services.
This is not to mention the revamped Google Voice service Google rolled out in January. And with video app Google Duo adding voice-only calling on April 10, the chat app waters have gotten even muddier.
What is clear is that there are too many Google-branded messaging platforms, and perhaps the Big G will finally drop what's not working and focus on making a few great chat offerings. In fact, it already started in late March. 
This was in an effort to "focus and prioritize" on the features and apps Google deems most important, and could be just the start of a chat service spring cleaning we'll see the culmination of at IO.
Last but not least, Google Calendar via an optimized app in late March, which could be a sign of more cross-platform integration to come.
[ad_2]

Source link