[ad_1]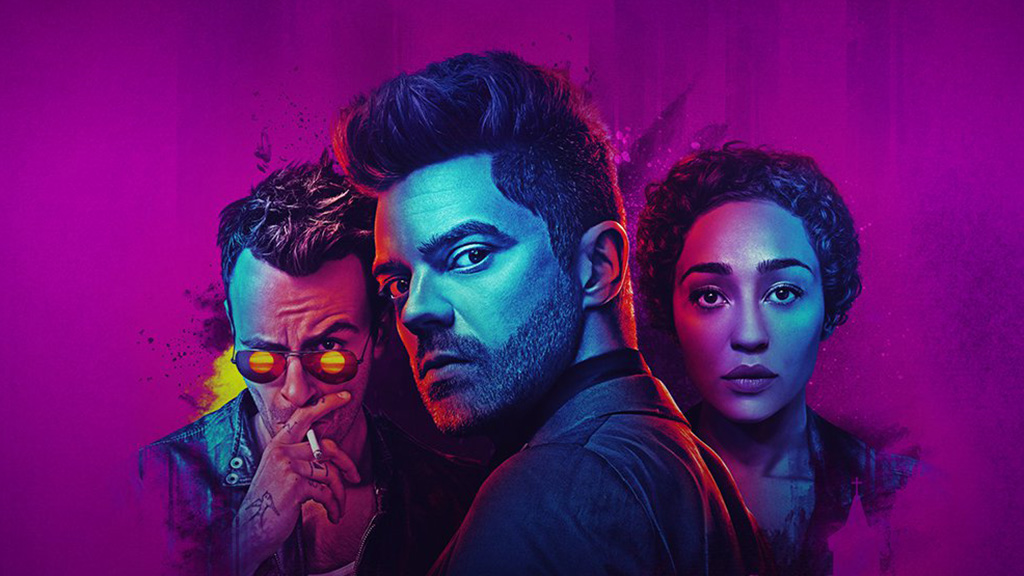 With so many movies and TV shows available on each of the streaming services in Australia, it can be tough to keep up with all the new releases that appear each month.
In an effort to keep you informed about the best shows and movies that are in the process of being added to Stan, we will be bringing you an updated list of what you can expect on the service on a monthly basis.
Without further ado, here at the best movies and TV shows set to arrive on Stan during the month of June in 2017.
TV shows highlights for June, 2017
Preacher (Season 2): Jesse, Tulip and Cassidy hit the road in the second season of the hit series Preacher, with all new episodes arriving day and date with their US release, only on Stan. Release date: June 24, 2017.
I'm Dying Up Here (Season 1): A brand new comedy from Executive Producer Jim Carrey, I'm Drying Up Here is a Stan-exclusive series gives us an inside look at what it's like to be a stand-up comedian. Release date: June 12, 2017.
Younger (Season 4): Picking up where season 3 left off, Liza confesses her big secret (that she is only pretending to be in her twenties) to her close friend, Kelsey. Release date: June 29, 2017.
Power (Season 4): Picking up after the very public arrest of drug kingpin James St. Patrick, the fourth season of Power will see the show's antihero defend himself over the one murder he actually did not commit. Release date: June 26, 2017.
Strangers with Candy (Seasons 1-3): Fans of Trey Parker, Matt Stone and Stephen Colbert will get a kick out of this offbeat series, in which a 46-year-old high school dropout goes back to school. Release date: June  9, 2017.
Under the Dome (Season 3): The third and final season of the cult favourite sci-fi show sees the mysterious dome finally reveal its ultimate agenda. Release date: June 1, 2017.
Movies highlights for June, 2017
Deepwater Horizon: The harrowing true story of an oil tanker off the gulf of Mexico that exploded in 2010, causing the worst oil spill in US history and killing dozens of oil rig workers. Stars Mark Wahlberg and Kurt Russell. Release date: June 26, 2017.
Sully: Based on the true story of the commercial pilot who successfully landed a plane filled with 155 passengers in the New York's Hudson River, saving everyone onboard. Stars Tom Hanks. Release date: June 12, 2017.
Blair Witch: Spurned on by newly-discovered evidence found decades after the disappearance of his sister Heather, a young man and his friends set out into the Black Hills Forest near Burkittsville, Maryland to see if he can find her once and for all. Release date: June 29, 2017.
From Dusk Till Dawn / Jackie Brown / Kill Bill Vol. 1 & 2 / Pulp Fiction: Get ready for a Quentin Tarantino marathon with the arrival of five QT classics on Stan. All right streamers, let's get streaming… Release date: June 9, 2017.
…and the rest for June 2017
TV shows
Hank Zipzer (Seasons 1 & 2) – June 1
Max and Shred (Season 2) – June 3
Bella and the Bulldogs (Season 1) – June 9
Barely Famous (Season 1) – June 15
Shimmer and Shine (Season 1) – June 16
Awkward (Season 5, Part 1) – June 22
Nicky, Ricky, Dicky and Dawn (Season 1) – June 23
Blues Clues (Season 1) – June 29
Movies
Ali: Fear Eats the Soul – June 1
Embrace of the Serpent – June 2
Truman – June 4
Under the Shadow – June 5
The Past Imperfect – June 6
Marguerite – June 8
Mechanic: Resurrection – June 15
Who Gets the Dog? – June 14
Yoga Hosers – June 16
The Infiltrator – June 21
Masterminds – June 22
Good Will Hunting – June 28
[ad_2]

Source link