[ad_1]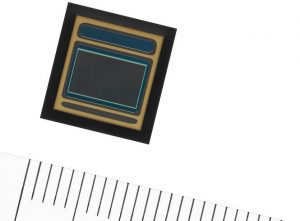 Flicker mitigation is necessary, said the firm, since the LEDs have been adopted for traffic signs, traffic signals, car brake lights and car headlights are frequently pulse-width modulated – which can cross-modulate with the frame rate causing apparent low-speed strobing. To thwart this, Sony has extended the exposure time to cover the >90Hz flicker stipulated in EN12966. For those still perplexed, there is a video.
Designing for high dynamic range (HDR, 120dB in this case) allows a sensor to retain detail simultaneously in the darkest and lightest parts of an image –  is important, for example, as a car enters or leaves a tunnel in daylight. Another video.
"It is the first in the industry that can simultaneously mitigate LED flicker and shoot in HDR, a capability made possible by Sony's original pixel structure and exposure method," said the firm.
Sensitivity is also high (see table below), producing colour images in 0.1 lux, equivalent to moonlight, said the firm, adding: "Euro NCAP has decided to include night time pedestrians as targets for automatic braking collision avoidance systems in 2018. This will drive increased demand for high-sensitivity, high-quality image capture capabilities in the automotive camera market."
Called IMX390CQV, the 2.45Mpixel CMOS device, type 1/2.7, is planned to meet the requirements of the AEC-Q100 Grade 2 automotive electronic component reliability tests this fiscal year.
And this is the first product Sony has developed through a process that complies with the ISO26262 automobile functional safety standards.
The sensor also meets the functional safety requirement level ASIL C.
"By meeting these standards and quality requirements, the product is ready for use in forward-sensing cameras for ADAS (advanced driver assistance systems) and 'camera monitoring systems'," said Sony – Camera monitoring systems include electronic rear-view mirrors.
Model name
IMX390CQV
Number of effective pixels
2,017 horiz 1,217 vert ~2.45Mpixel
Image size
Diagonal 6.67 mm (type 1/2.7)
Unit cell size
3.0 μm (H) × 3.0 μm (V)
Frame rate
Full-HD1080p
AD10bit 60frame/s, AD12bit 40fps
Sensitivity (F5.6 standard value, 1/30 second storage time)
1,953mV (green pixel)
Dynamic range (EMVA1288 standard)
120dB
110dB (HDR + LED flicker mitigation)
Saturation signal (minimum value)
700mV
Power
Analog
2.9V
Digital
1.2V
Interface
1.8V
Interface
MIPI CSI-2 serial output (4 lane / 2 lane)
Package
96 pin plastic BGA
Package
10.0 x 10.6mm
[ad_2]

Source link