[ad_1]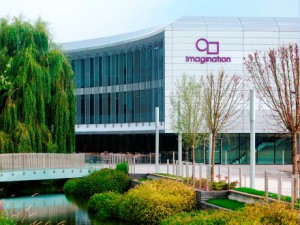 The MIPSfpga 2.0 course is designed, according to its authors, to make understanding CPU architecture as accessible as possible.
It includes two expanded packages aimed at undergraduate electronic engineers. First, a Getting Started Guide covers setting up the MIPS core on an FPGA platform, programming and debugging.
The course – which is a key element of the Imagination University Programme – is unique in allowing access to the actual RTL code of the MIPS microAptiv CPU.
Second, an expanded MIPSfpga Labs module includes 25 practical exercises – extended from nine in the first edition – to get deeper into the CPU design, including exercises on the pipeline, cache memory and creating User Defined Instructions.
A third package in the course, MIPSfpga SoC, targets postgraduates and focuses on Linux loading and configuration.
It has been co-authored by Dr Sarah Harris, an associate professor at the department of electrical and computer engineering at the University of Nevada in Las Vegas.
'Guts of the core'
Harris also authored the first version of the course, which is in use at more than 600 universities around the world including Imperial College London and University College London in the UK.
She told Electronics Weekly that the new version of the course allows students to "really get into the guts of the core".
"It's free to access and for academic purposes, students can do what they like with the core," she said. "Understanding both theory and practice is fundamental, but you don't really understand it until you do it."
Robert Owen, manager of Imagination Technologies' Worldwide University Programme, said that the new version of the course offered a new emphasis on "deep practical learning".
"The engineers of tomorrow need to know what a CPU looks like from the inside out. With MIPSfpga 2.0 we're arming them with this knowledge and skill set."
A first MIPSfpga 2.0 workshop will be held on 7 September during the International Conference on Field Programmable Logic and Applications 2017 in Ghent, Belgium.
On the wider issue of attracting more students to electronics, and retaining them on electronics courses, Harris said: "The key thing is making it more approachable. This is exciting stuff. It's fun and it's creative. I don't know if creative is a word you would often associate with electronic engineering, but it should be."
[ad_2]

Source link