[ad_1]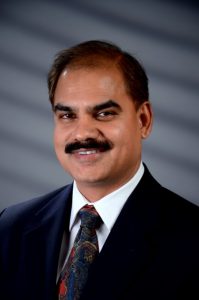 It includes a 77/79 GHz Monolithic Microwave Integrated Circuit (MMIC), a high-performance multicore microcontroller with a dedicated sensor processing unit and a safety power supply to accelerate the development of advanced radar systems.
"Over the recent years, we have seen the pace of innovation in the automotive industry accelerate to a level we have not experienced previously. Companies in Silicon Valley have taken a strong interest in taking a leading position for automotive innovation," says Ritesh Tyagi, Head of the Silicon Valley Automotive Innovation Center (SVIC) at Infineon.
The  RF radar single-chip transceiver replaces three previous components: the RF transmitter, the RF receiver and a companion Phase Locked Loop (PLL) device.
The RF radar transceiver together with a second generation AURIX radar-specific microcontroller and a fail-safe power supply is the basis for a scalable radar chipset. All three products are fully compliant with ISO26262 specifications.
To support new designs at established automotive system suppliers and disruptive companies, Infineon will make a radar module starter kit available in Q1/2018.
The radar module starter kit will include the three ICs (RF radar transceiver, AURIX radar-specific microcontroller and fail-safe power supply) and an integrated software package to take advantage of the dedicated signal processing hardware accelerator in the chipset. It is intended as an evaluation starter kit for developing radar sensors using the Infineon chipset
Infineon will equip the three key sensor technologies for semi-automated and fully automated cars: radar, camera (with 3D image sensor chips based on the time-of-Flight (ToF) principle), and lidar.
[ad_2]

Source link