[ad_1]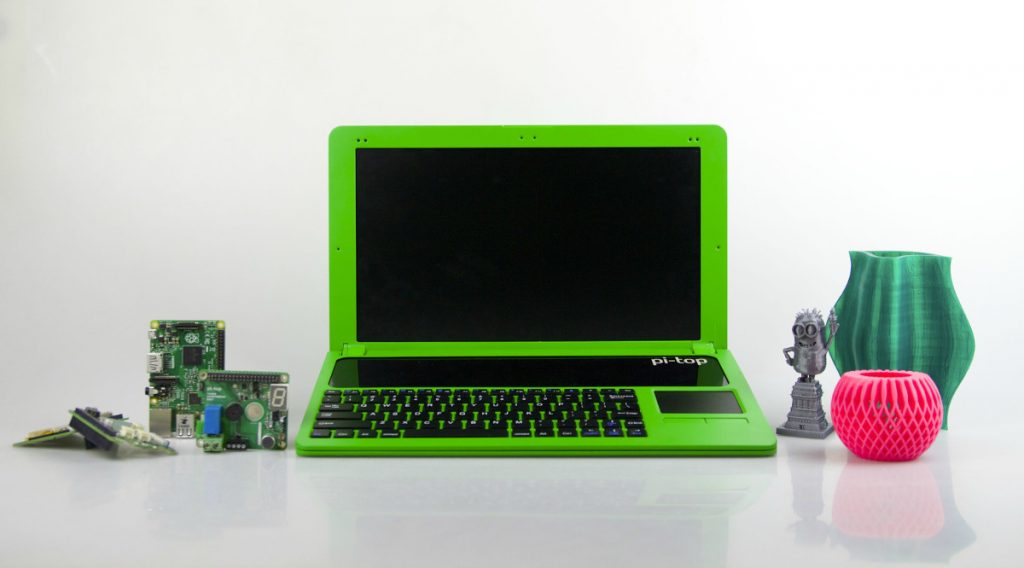 I know pi-top was founded in 2014. How difficult was it to establish yourself as a tech-startup? What were the main hurdles you overcame?
To begin is fairly easy. It is funny because you constantly think you are at the hardest part when making hardware and growing so fast, there are so many difficulties on the road to establishing yourself as a real player in the hardware and in our case the Educational Technology space.
When you create a hardware company that has a huge software component there is very little room for failure in the process. There have definitely been hundreds of challenges but that's what they are, they are challenges to be overcome. From designing physical products, operating systems, content, building a heavily technical team and organising the logistics the most common hardship is learning new processes and never settling for second best. The entire process must run smoothly, that is the real hurdle to overcome. It's being able to constantly and consistently produce and innovate month after month, year after year.
Sometimes problems can look like mountains but no matter the size there is only one way to overcome them and that is one step at a time. Break down whatever issue you are having into steps and start walking. Eventually you will get past it.
How did the accelerator, Entrepreneur First, help you on your way?
I cannot thank Entrepreneur First (EF) enough for the assistance and help they provided early stage in pi-top.
EF take a cohort of people based on talent, they then put you in a big room and tell you to go make companies! It was here I met my co-founder Ryan Dunwoody and we came up with the idea for pi-top. It was only later on I realised one of the very valuable things EF does is force you to test your idea and defend it which is fantastic as so often your friends and family will always tell you that you have a great idea. The reality is you must be challenged and EF provides that challenge. They also provide guidance and structure in the early days which is important to help you stay on focus.
We are glad to say that EF contributed a follow on investment in our recent $4.3 million round and they continue to provide excellent business advice and guidance. They are a fantastic group of people and I am glad to see how successful EF has become.
You self-funded pi-top's development until the first product launch (pi-top laptop), which was on Indiegogo and raised $200,000. I believe you've since raised £4.5 million in investment in total, including a recent round, which was to go after global education markets?
We did indeed self fund the project. Ryan and I still remember eating a lot of pasta and tomato sauce all the time because we were so broke. In fact, building the desk and 3D printer took half of the money we had saved to start the business – you could say we were all in from day one.
We have since raised over $6 million in a couple of rounds the recent being a $4.3 million round. Our product demand is very high and we have huge goals for the education sector, these investments allow us to grow faster than we could organically and it's a fantastic opportunity for us to genuinely change the face of STEM computing in the classroom.
What does the future hold for pi-top, can you give any indications of future directions or product releases? What's in the pipeline?
We are an incredibly secretive company when it comes to the innovations we are working on. What we have done over the last two years is an huge amount of work to create a DIY laptop and the worlds most affordable all in one desktop with 100's of hours of STEM based content with a focus on Computer Science wrapped in a great Operating System. What I can say is we are now focusing on eliminating the difficulties of teaching STEM in the classroom for both the student and importantly the teacher whilst adding much more learning content.
I am also happy to say with confidence what we have planned in our pipeline over the next years could genuinely change what is possible to teach in the classroom and we are excited as an education focused engineering company to tackle such huge problems in our own unique ways.
In a wider sense, how do you see the Pi ecosystem evolving? The Raspberry Pi has been a phenomenal success, obviously, in many ways – how do you see things developing?
I am constantly amazed at the developments coming from Raspberry Pi, I think Eben, Liz, Philip and the entire Raspberry Pi team have created a community that is unparalleled in enthusiasm and optimism for hands on education and DIY projects.
Since our creation in mid 2014 I have seen the Pi ecosystem grow by millions of people and the projects and products being made become far more sophisticated. I believe from a community perspective we are going to see more and more Raspberry Pi based product applications, but importantly I think what will happen is a natural growth of the fun and collaborative ethos the Raspberry Pi team has created.
We are part of a fantastic community and I only see that becoming bigger, better and more inclusive as we all go forward into the future of Raspberry Pi.
Brexit. What does it mean?…For pi-top, at least?
As an international company with an HQ in London we obviously have some trepidation over the changes to come and we employ several European team members. However we do not see this being a huge issue for us: at the most we might have to adhere and adapt to new regulation which is something we are very used to doing as we are selling into 70 different countries and have operations spanning 3 continents.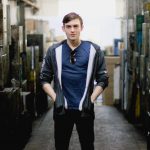 Change is rarely good for business – but in the hardware world change happens every day – this is just another change to adapt to.
Jesse Lozano is CEO and co-founder of pi-top.
[ad_2]

Source link