[ad_1]

The Toyota Camry will be the first Toyota vehicle on the market with the AGL-based system on sale in the US next year.
AGL is an open source project hosted by The Linux Foundation, supported by more than 100 members working together to develop a common automotive software platform.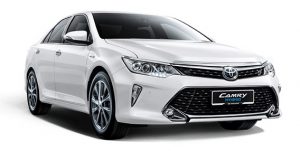 "Toyota is an early adopter of Linux and open source," said Dan Cauchy, executive director of Automotive Grade Linux. "They have been a driving force behind the development of the AGL infotainment platform, and we are excited to see the traction that it's gaining across the industry."
The first AGL-based Toyota infotainment system will debut on the Camry this summer, and it will roll out to most Toyota and Lexus vehicles in North America.
"The flexibility of the AGL platform allows us to quickly roll-out Toyota's infotainment system across our vehicle line-up," said Keiji Yamamoto, executive vice president, Toyota Motor. "Adopting an open source development approach has enabled us to focus resources on developing innovative new features and bringing them to market faster."
Automotive Grade Linux project is pushing the development and adoption of a fully open software stack for the connected car.
With Linux at its core, AGL is developing an open platform from the ground up that can serve as the de facto industry standard. Although initially focused on infotainment systems, AGL is planning to address all software in the vehicle, including instrument cluster, heads up display, telematics, advanced driver assistance systems (ADAS) and autonomous driving.
The AGL platform is available to all, and anyone can participate in its development.
[ad_2]

Source link