[ad_1]

Simply bookmark: electronicsweekly.com/tag/mobile-world-congress/
GSMA Mobile World Congress 2017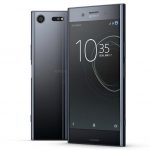 MWC: Sony Xperia XZ Premium scoops Best Phone award
The Sony Xperia XZ Premium has officially been named "Best New Smartphone" at Mobile World Congress 2017.
MWC: Keysight joins 5G Automotive Association
"With our participation in the 5G Automotive Association, we look forward to contributing our 5G insights to the next-generation of intelligent transportation technologies".
MWC: Operators may say No to 5G
Mobile network operators may not be investing in 5G anytime soon, it was revealed in Barcelona yesterday.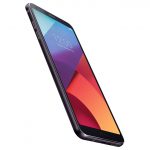 MWC: LG goes FullVision with LG G6
The new LG G6 smartphone is described by the company as a "back-to-basics approach to premium smartphones" with "a big screen that actually fits in one hand".
MWC: Rohde & Schwarz, MediaTek collaborate on 5G wireless comms
They will work together in areas including mm-waves for 5G radio access and over-the-air testing concepts for massive MIMO antenna arrays.
MWC: Qualcomm, Telstra, Ericsson trial 5G NR deployment
The trial will involve Multiple-Input Multiple-Output (MIMO) antenna technology with adaptive beamforming and beam tracking techniques, including the use of non-line-of-sight (NLOS) environments.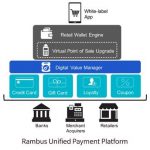 MWC: Rambus moves into mobile payments
The Rambus Unified Payment Platform enables consumers to pay with credit, points and coupons in a single transaction
MWC: Modular 5G antenna stacks for high data rate
Taoglas has unveiled its series of modular 5G massive MIMO antenna arrays, including the 5-6GHz Adaptrix CMM200.A featuring a patent-pending, modular interlocking system.
MWC: Rohde & Schwarz drives 5G test in the 28GHz band
It seems likely that the first 5G network deployments will be in the 28GHz band in the US and South Korea.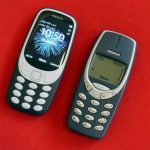 MWC: Nokia rides again
The launch of a phone with a battery which lasts a month and has 22 hours of talk time with a 1200mAh battery.
MWC: Cobham to demo first software-defined 5G phone simulator
Cobham Wireless will demonstrate what it claims is industry's first software-defined 5G user equipment (UE) simulator, based on Verizon's open 5G standard and down-linking at up to 10Gbit/s.
Previous GSMA Mobile World Congress 2016
Thursday 25 February 2016
Picture Gallery: Mobile World Congress 2016
A visual flavour of the Mobile event
MWC: NI shows testbed for LTE in unlicensed spectrum
NI has an embedded design platform for prototyping LTE network nodes which will use the unlicensed frequency at 5.9GHz.
Wednesday 24 February 2016
MWC: EU wants to co-ordinate global plans for 5G spectrum
Plans for a global roll-out of 5G mobile by 2020 are starting to take shape.
MWC: Mobile needs "prime time" yields at 14nm – Cadence
CEO Lip-Bu Tan says yields on the latest generation of semiconductor process technology 14nm are improving and he expects first 1onm silicon in production next year.
MWC: Low power and security is key for NFC wearable designs – ARM
ARM is pushing for the wider use of the near field communications (NFC) wireless protocol in wearable devices, at Mobile World Congress
MWC: Virtual Reality gets big Facebook push in Barcelona
The overwhelming presence of one particular product is blatantly obvious at the Mobile World Congress – Virtual Reality (VR)
Tuesday 23 February 2016
MWC: Rohde & Schwarz runs four component carriers for LTE-A mobiles
Rohde & Schwarz demonstrates in Barcelona an RF test set-up for LTE-Advanced carrier aggregation with four component carriers in the downlink.
MWC: Google and Intel look for bandwidth in citizens band radio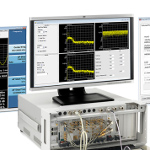 Google, Intel, Nokia and Qualcomm are part of a group of companies which proposing to use the US 3.5GHz Citizens Broadband Radio Service (CBRS) for new types of mobile services.
MWC LG G5 joins the party with a Bang (& Olufsen)
LG confirms its latest flagship smartphone, the G5, at a special event before the official opening of Mobile World Conference in Barcelona this week
MWC: Keysight demos tester for 1Gbit/s LTE-A
Featuring LTE-A Pro end-to-end IP data throughput of 1Gbit/s using three component carriers, 4×4 and 2×2 downlink MIMO, and 256 QAM downlink modulation
MWC: LG licenses vision processing IP for mobiles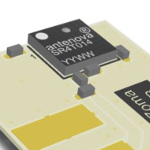 LG Electronics licenses the Ceva imaging and vision digital signal processor (DSP) silicon intellectual property (IP) for integration into mobile processor SoCs.
Antenova reveals antenna for super-fast data transfer between phones
Antenova reveals an antenna for TransferJet, and is demonstrating it at Embedded World in Nuremberg.
MWC: Sequans and Skyworks offer LTE-M platform for IoT
Sequans Communications partners with Skyworks Solutions to design an integrated IoT device for LTE Category M (Cat M) applications.
Monday 22 February 2016
MWC: Samsung reunites with Qualcomm for S7 Edge processors, but not in Europe
Samsung has once again turned to Qualcomm Technologies to power the new Galaxy S7 and S7 Edge.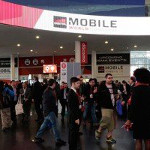 MWC: Test firms run 1Gbit/s downloads on 4G LTE-A device
Gigabit per second mobile download speeds will become a reality before the roll-out of 5G services.
MWC: Tester for LTE-LAA in unlicensed frequency bands
Cobham Wireless says its TM500 network tester can now validate all the main features of LTE-Advanced (LTE-A) up to and including Release 12 of the 3GPP specification.
MWC: Wireless metering goes long range with LoRA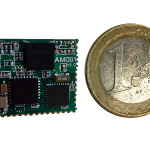 Amiho Technology introduces a wireless transceiver module which integrates two IoT-friendly radio interfaces – LoRa and the 169MHz Wireless Meter-Bus.
MWC: Samsung returns to basics with S7 smartphone
Samsung launches its latest flagship smartphones the Galaxy S7 and S7 Edge this evening in Barcelona, on the eve of Mobile World Congress 2016.
MWC: Smartphones get sensorless proximity sensing
Smartphones can have proximity sensing without requiring a hardware optical sensor, according to a Norway-based software company.
MWC: Phones lose grip on mobile
What is interesting about Mobile World Congress (MWC) 2016 is that the most exciting developments won't be in mobile phones.
Pre-show
MWC: LG G5 smartphone has mix & match hardware
LG launches the mix and match smartphone, ahead of Mobile World Congress which starts here in Barcelona tomorrow (22 February).
MWC: BT trials cloud radio access network for 5G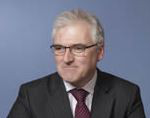 Researchers at BT's Adastral Park Labs in Ipswich create a cloud radio access network (C–RAN) mobile service over copper.
MWC: Biometric tech is vital for mobile
The growing interest in personal healthcare means that mobile device suppliers need to develop new expertise in biometrics.
Ceva baseband processor for 1Gbit/s LTE phones
Full LTE carrier aggregation and simultaneous 3G working, and 5G operation, will be possible with its latest 16Goperation/s baseband control processor, said intellectual property firm Ceva at its launch.
MWC: Narrowband LTE Cat M chip targets IoT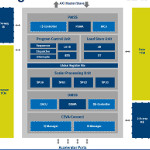 French mobile chipmaker Sequans Communications announces its first LTE Cat M chip which is compliant with the 3GPP Release 13 LTE Advanced Pro standard.
MWC: The road to cellular IoT
Why is IoT and cloud computing likely to be a big deal at Mobile World Congress 2016 which takes place in Barcelona next week?
---
About the GSMA
The GSMA was founded in 1987 and is a global trade association representing GSM mobile phone operators. More than 690 such operators are members, covering 214 territories or countries of. This doesn't count the 180 manufacturers and suppliers that officially support GSMA's initiatives as Associate Members.
The stated aims of the GSMA are "to ensure mobile phones and wireless services work globally and are easily accessible, enhancing their value to individual customers and national economies, while creating new business opportunities for operators and their suppliers".
GSM wireless standards
The association describes GSM as an evolving' wireless communications standard that covers voice and data services. The related GSM 'family' of technologies comprises: the 'second generation' GSM (Global System for Mobile communications), General Packet Radio Service (GPRS), Enhanced Data rates for GSM Evolution (EDGE) and 3G GSM services (3GSM) based on W-CDMA and HSDPA technologies. Together these technologies underpin the GSM platform.
[ad_2]

Source link