[ad_1]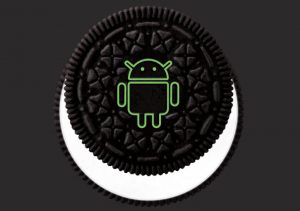 In accordance with the codename unveiling, there is now a suitably dedicated section of the Google website that details the features to be expected in the latest release.
As well as promising faster boot times, features of the new version of Android include minimize background activity of apps, picture-in-picture to see two apps at once, support for Instant Apps accessible direct from a browser without installation, support for ambient screen presentation, Goggle Play Protect to pre-scan apps, .
There's also increased accessibility support, adaptive icons, downloadable fonts, permission-based permission Autofill for app logins, changes in notification handling with Notification Dots and the ability to snooze them and – I'm getting near the end of the list – even 60 new emoji.
When will it arrive? Of course that depends on a host of variables. The code is already released – for example, to the Android Open Source Project (AOSP) – and Pixel and Pixel and Nexus 5X/6P device owners will see a rollout over "next several weeks". Other users, however, are in the hands of their carrier and device manufacturer.
Dave Burke, VP of Engineering, writes:
We've been working closely with our partners over the last many months, and by the end of this year, hardware makers like Essential, Huawei, HTC, Kyocera, LG, Motorola, HMD Global Home of Nokia Phones, Samsung, Sharp and Sony are scheduled to be launching or upgrading new devices to Android 8.0 Oreo.
Oreo is represented by API 26 of the mobile OS.
Google describes Oreo as "the world's favourite biscuit". And says Android "Oreo" 8.0 will be "smarter, faster, more powerful and sweeter than ever". I'll stop there.
For an early review of the new system check out JR Raphael's column – Android 8.0: The complete Oreo FAQ
[ad_2]

Source link