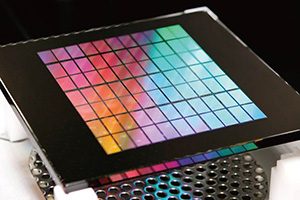 The market is expected to grow 5% and 4%  in 2018 and 2019, respectively.
The acceleration in demand follows several years of incremental increases.
Key photomask market drivers remain advanced technology feature sizes (less than 45nm) and Asia-Pacific manufacturing growth.
Taiwan is again the largest photomask regional market for the seventh year in a row and is expected to retain the top spot for the duration of the forecast. Korea rose in the rankings to claim the second spot.
With $3.75 billion in revenues, photomasks accounted for 13% of the total wafer fabrication materials market, behind silicon and semiconductor gases, in 2017.
By comparison, SEMI reports that photomasks represented 18 percent of the total wafer fabrication materials market in 2003.
Reflecting their growing importance, captive mask shops, aided by intense capital expenditures in 2011 and 2012, continue to gain market share at merchant suppliers' expense.
Captive mask suppliers accounted for 65% of the total photomask market last year, up from 63% in 2016. In 2013, captive mask shops represented 31% of the  market.