[ad_1]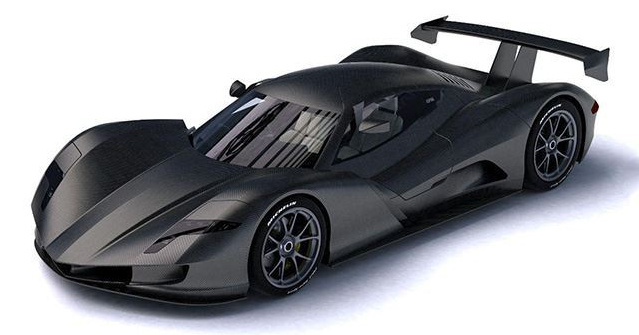 The goal for the Japanese company is for the Owl to fly from a standing start to 62mph in under two seconds, which apparently will make it the fastest accelerating car in the world…
This is one is via Slashgear (via Carbuzz), where Shane McGlaun writes:
The video below of the Owl sans bodywork will give you an idea of just how fast the machine accelerates. The images of the owl wearing its bodywork are renderings, but it certainly looks very good. It looks like a much swoopier Radical RXC to my eyes.

There are some very key details we don't know right now. We don't know if the car is RWD or AWD. High performance electric cars often have a motor for each wheel and while it's not clear, I'd bet that is what the Owl will have too. We have no idea how large the battery pack is, but the car looks tiny so I'd bet it's rather small. Those details might be announced during the Frankfurt show.
Apologies for the lack of further details, but the tech specs are still under wraps. The fact that the company is also unknown to the motor press also makes it rather mysterious.
Anyway, one for the motorheads out there. No, that's wrong, the petrol heads. No that's still wrong. Oh, one for auto lovers… Check out the videos below!
There's more on gigazine.net, too, but it's all in Japanese.
[ad_2]

Source link