[ad_1]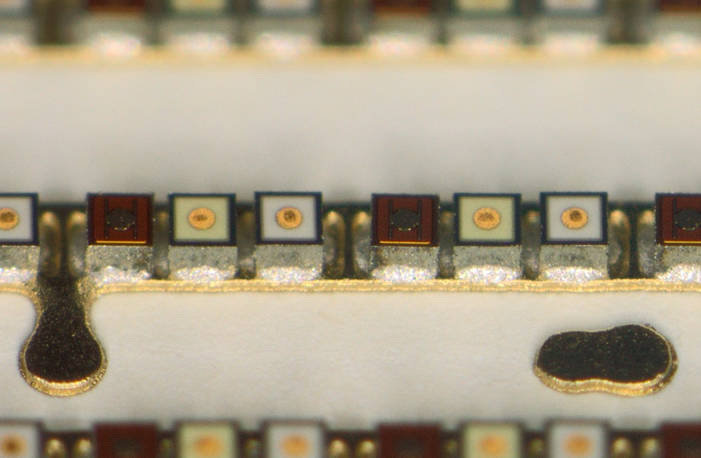 It has produced a new way to surface-mount tiny LED die and a technology demonstrator – a high intensity full-colour video wall module with emitters on a 1mm pitch.
Replacing bond wires with a thin flat metal connection was one outcome (pictured above).
Ambient lighting
The results of the project, says Osram, can be applied not only to large-format video walls but also to applications such as ambient lighting and sensor systems.
Osram Opto Semiconductors worked with Fraunhofer IISB (Institute for Integrated Systems and Device Technology), Fraunhofer IZM (Institute for Reliability and Microintegration), Würth Elektronik, LayTec and Mühlbauer.
Osram writes:
At the heart of the project was wafer level packaging as well as investigations into planar contacts. One of the pioneering approaches to emerge from the project is planar interconnect technology in which the bond wire is replaced by a thin flat metal connection.

This moves the surface emitter to the surface of the package. The light can therefore be used more directly, unlike with conventional components. This leads to smaller losses in efficiency and luminance and consequently to greater brilliance and cost savings in operation. Other new technologies along the entire value-added chain for functional full-color video wall modules with a pixel pitch of 1 mm were successfully demonstrated.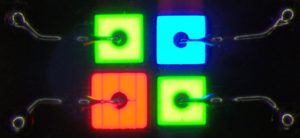 [ad_2]

Source link