[ad_1]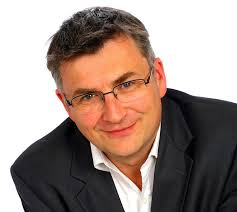 Plastic Logic, 17 years old this year, has had a varied history. When it was spun out of Cambridge University in 2000 it looked like a world-beater with a technology which could make ICs and displays on plastic substrates.
The promise was that plastic ICs would dramatically reduce the cost of production of low-tech circuits while plastic displays would become roll-able or foldable enabling mobile phones with ten inch displays.
So transformational seemed Plastic Logic's technology that its management team was invited to the Davos World Economic Forum to show off the technology.
But, despite the millions raised in funding and the perceived potential of the technology, there were clouds over Plastic Logic from the first – many people pointed out that the technology was not mature and that the printing techniques used did not deliver reliable connectivity.
The critics appeared to be right because no products emerged for a long time. It was not until 2010 that Plastic Logic decided to go to market with an e-reader. Priced at £400-500, the device was launched, with impeccably awful timing, three weeks before the iPad, priced at $429.
Another attempt at an e-reader failed in 2012, and the failing company was bought by the Russian investment fund Rusnano.
"People fail because they over-reach," Plastic Logic's new CEO Tim Burne (picutured) tells me, "we are producing displays that are low-cost, lightweight, low power and people can use them for anything they like."
Plastic Logic is now producing these displays 24/7 in a factory in Dresden.
"It's 50% loaded but it makes sense to run it 24/7 because doing it that way reduces cost and improves efficiency," says Burne.
The process produces 780 x 320 sheets which can be cut to fit any size that's needed and this constitutes a big part of the Plastic Logic proposition – applications are infinite.
From a 1.25 inch display embedded in a credit card to a 15.4 inch display for an electronic diary, the Plastic Logic production process can produce something for many things.
"You can have a map on your arm," says Burne, "we're talking to the military about that. A fireman can have a building plan on his arm. A delivery company in the USA want to rebrand their delivery people as different companies and we can change the logo on the delivery person's cap depending on which company is delivering it."
Particularly dramatic is the application on Sir Ben Ainslie's UK America Cup entry called LandRover R1. LCDs would have been useless on deck in the Bermuda sunshine and with the glare from the water. Electronic paper displays like Plastic Logic's are OK for visibility but their refresh rate is typically too slow for displaying real-time data-streams on boats sailing at 40 knots.
Plastic Logic's engineers and Land Rover's engineers worked together to produce displays for R1 that tick all the boxes: bigger, clearer to read, lighter, less power hungry, much more robust and configurable by the team's software engineers. They are also flexible and and will mount flush to the curved aerodynamic surfaces of the forward beam.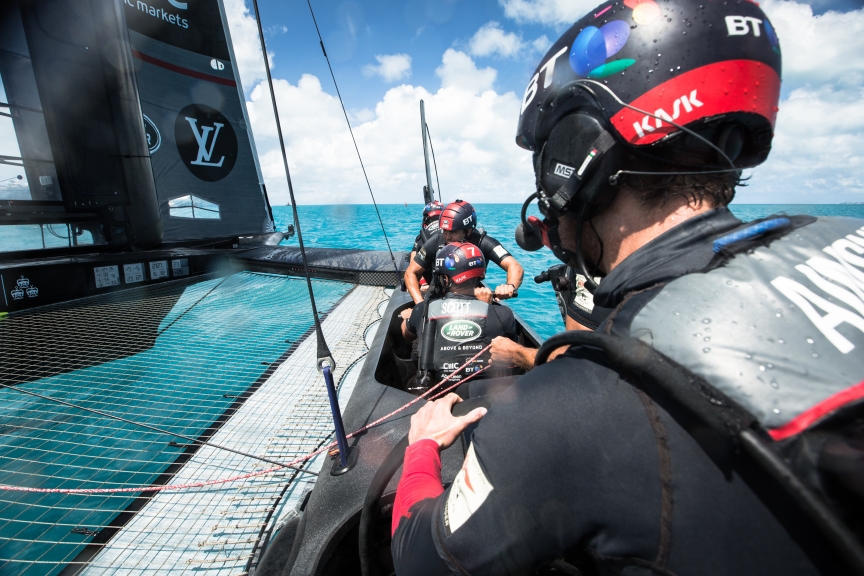 "EPD is a fantastic solution for outdoor displays, but we always knew that we would struggle to get something with a quick enough refresh rate to display fast changing data like boat speed," says Land Rover's Edward Hawthorne, "although it's been a lot of work to prepare and deploy them on the race boat, we've now got something that's a significant jump on the opposition."
Plastic Logic's are sufficiently low-powered to work off solar and fit the bill for anywhere remote like bus-stop displays.
A nice application which is being considered by bank and credit card companies is a switchable, 1.25" display on a credit card which allows the card to be used for multiple providers e.g. Amex, Mastercard, Visa etc. Goodbye to carrying around multiple cards.
Opening up Plastic Logic's wares to the world to allow customers to choose the use case, is looking like a better proposition than trying to develop the impossible.
Meanwhile, Rusnano is proving to be a patient owner, "They want to see the technology succeed," says Burne, "I think that's all they're in it for."
[ad_2]

Source link