[ad_1]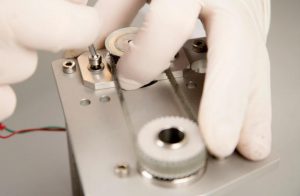 And it will be of particular interest if the design has mechanical or electro-mechanical content, but this is not a requirement – Nexus builds wiring looms, co-ordinates with PCB manufacturers, and is aiming to have a clean room up and running soon.
Spun-out four years ago, it is part of GB Innomech, a firm that has been designing and building automated manufacturing equipment for 25 years, including for semiconductor handling, drug capsule filling, and what it claims was the world's first automated system for manufacturing industrial alkaline fuel cells.
"We are not claiming expertise in electronic design, we leave that to our customers," Nexus engineering director Tim Mead told Electronics Weekly. "We have a team of technicians that can produce complex hardware, automated equipment and electronics sub-assemblies. So we build multiple copies: we put PCBs in enclosure with harnesses, we wire up lights and buttons, we test, and we deliver."
He can't name customers, but cites the example of a system to monitor gas valves, designed by a company for installation at its own sites.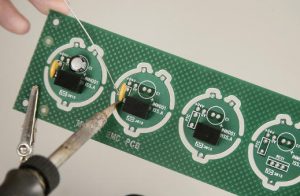 "They had built the first prototype, and needed to roll the monitor out across their sites," said Mead. "We have made a few hundred so far, they are reasonably sophisticated, take quite a bit of testing, and are shipped direct from here to the sites."
Did Nexus modify the design?
"It is nearly the same design as the prototype. We have made a few suggestions, but we are not the design authority – it is very much our customer's design, both the hardware and code," said Mead.
While it does not offer design services (although it works with design houses), Nexus can productionise mechanics and enclosures, said Mead.
"Our engineers provide independent and autonomous advice, insight and support to ensure the final prototype delivered is fit for purpose, repeatable and sustainable," said Nexus.
Along with engineering, comes regulatory documentation and validation, supported by a ISO9001 quality system.
Customer CAD files, bill of materials and electrical schemes can be imported into the firm's secure systems, individual build files created for each unit.
"Because so much of our work is for highly regulated environments, component traceability and conformity is critical," said Nexus. "Put simply, we know what we built, when it was built and what version we built, with 3D documentation maintained for each version."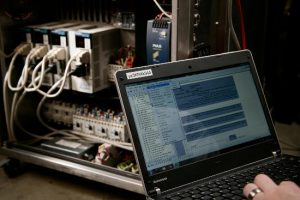 The service can be extended to installing products, and training people how to use them. "The same engineers that worked with you to build and test your equipment will be the engineers that install it and train your users," said Nexus.
It also takes on servicing and trouble-shooting installed equipment "from Bristol to Beijing, Cambridge to Cleveland", said Nexus. "We manage preventative maintenance agreements for servicing equipment at regular intervals as well as attending sites in the event of equipment breakdown if remote support cannot remedy the situation."
Procurement and inventory management is another service – working with an existing supply chain to manage procurement on a customer's behalf, aligning the bill of materials and build schedule. Or a supply chanin can be established for a company from Nexus' network of suppliers of CNC turning, milling and sheet metal work as well as all bought-out parts and components.
[ad_2]

Source link