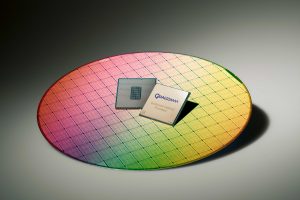 The Qualcomm Centriq 2400 processor family is anARM-based processor series designed  for cloud workloads running in data centres.
"Today's announcement is the culmination of more than four years of intense design, development and ecosystem enablement effort," says Qualcomm's Anand Chandrasekher.
The Qualcomm Centriq 2400 processor family is a single chip platform-level solution built using Samsung's 10 nanometer FinFET process with 18 billion transistors on only 398mm2.
It contains up to 48 high-performance, 64-bit, single-thread cores, running at up to 2.6 GHz frequency.
The cores are connected with a bi-directional segmented ring bus with 250GBps of aggregate bandwidth to avoid performance bottlenecks under full load.
To maximize performance under various use cases, the design has 512KB of shared L2 cache for every two cores, and 60MB of unified L3 cache distributed on the die.
It has 6 channels of DDR4 memory and can support up to 768 GB of total DRAM capacity with 32 PCIe Gen3 lanes and 6 PCIe controllers.
It supports Arm's TrustZone secure operating environment, and supports hypervisors for virtualization.
It consumes less than 120W.
With a list price of $1,995, the 48 core processor offers greater than 4X better performance per dollar and up to 45% better performance per watt versus Intel's highest-performance Skylake processor, the Intel Xeon Platinum 8180, claims Qualcomm.