[ad_1]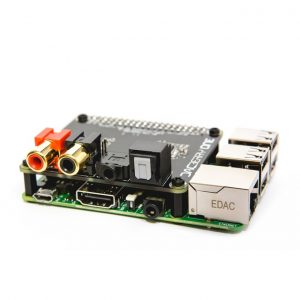 Called DACBerry ONE, it is compatible with many of the actual distributions for RPi, also working on 3rd party open source audiophile music players.
Orion Sanchez from OSA Electronics, writes on Kickstarter:
"After looking for a good Sound Card for my Raspberry, we have found that there was not a really complet design includding Optical Output or SPDIF and RCA or Phono output. We wanted a full soundcard for my system without the need to change between two boards. So, we decided to design my own I2S Sound Card."



Specifications:
Directly powered from the Raspberry Pi
Gold-plated RCA and 3.5mm phone jack
Optical (TOSLINK) and coaxial (RCA) connectors
Compatible with all Raspberry Pi's with the 40-pin connector
Up to 384kHz / 32bit resolution
Low-noise design with isolated digital and analogue parts.
The developers have started a Kickstarter campaign to fund production of the device and new product development.
Sanchez, writes:
"Developing all the DACBerry ONE products requires a lot of money and time to invest. All of the contributions will be directly re-invested in the new products of the family like DACBerry AMP/AMP+ or DACBerry Tube designs. We want to bring you new solutions for your designs."
He also hopes to get support of 3rd party software developers.
[ad_2]

Source link