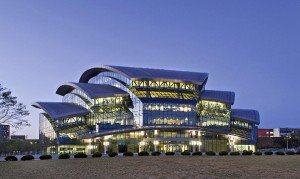 Capex for next year will be $42 billion, with most of it ear-marked for chip fabs.
The operating profit was 148% up on Q3 2016 propelled by the 77% rise in DRAM ASP this year and the expected 74% increase in value of the DRAM market.
"Strong demand for high-performance memory chipsets for servers and flagship mobile devices was a contributing factor to the company's overall robust performance," says Samsung.
Kim Ki-nam, has been appointed to lead the semiconductor operation in succession to Kwon Oh-Hyun who resigned earlier this month and leaves his position in March.
Kim Ki-nam is reported to be interested in raising DRAM production to make the market less profitable for its lower margin rivals and Chinese companies expected to enter the DRAM market next year.