[ad_1]

Microsoft has finally given the go-ahead for an Xbox One X discount during E3 2018. And while $50 off the usual $499 is easily the best price we've seen since the 4K HDR console launched late last year, we think you deserve a better deal and there's every chance you'll get one if you can wait for Amazon Prime Day.
Ready for Prime Day?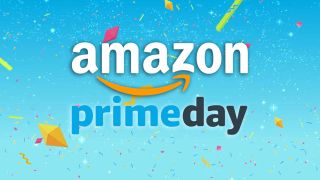 There will of course be plenty of other deals on a huge range of items on Prime Day 2018. To find out what sort of bargains to expect, along with dates and times to get the best deals be sure to check out our guide to Amazon Prime Day 2018.
We've been regularly checking prices around the world on Xbox One X bundles (and all the other top consoles) since pre-orders first went online last year, so we're well accustomed to the way prices flow on consoles throughout the year. 
US gamers have had a particularly rough ride with the Xbox One X since launch. With retailers rarely even bothering to offer discounted games or money off the console itself. Just last week, the only bundle we could find in the US was at the official Microsoft store where you could get the console and a free download code for the backwards-compatible Xbox 360 title Red Dead Redemption for $499.
So while the new $449 price at retailers like Walmart, Amazon or direct from Microsoft is a sizeable improvement, we still think you should wait and see what offers Amazon Prime Day provides.
We expect Amazon Prime Day to land on July 10 this year, so yes, you've got a bit of a wait, but we think Microsoft will be preparing some tasty bundles for Amazon's sale bonanza. Prime Day is the biggest sales event of the summer and we saw loads of great console bundles last year. Amazon even managed to get in some seriously discounted Nintendo Switch bundles and that was no mean feat considering it was incredibly hard to get a hold of the portable wonder in July last year despite it originally releasing in March.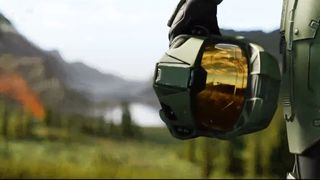 Stock of the Xbox One X's rival, the PS4 Pro has been a bit thin on the ground lately as Sony's own 4K console continues to enjoy strong sales, even with relatively few discounts going in the States lately. So we also expect a few tasty PS4 Pro bundles as Sony will be keen to capitalize on a range of gorgeous games it showed off at at E3 – Ghosts of Tsushima anyone?
So can Microsoft really afford to lose further ground on Amazon Prime Day to Sony or let Nintendo catch up any more? We don't think so. We're hoping to see the $50 discount on the Xbox One X return, ideally more, and see game or two thrown in for no extra charge too. If you're in no rush at all, it's a fairly safe bet we'll see at least $100 off that tall RRP come Black Friday 2018.
[ad_2]

Source link