[ad_1]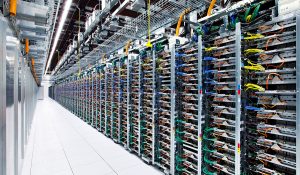 2016 worldwide server shipments are expected to come in at 11.86 million units in 2016, growing 8% from 2015, reports Digitimes Research.
Data centre server shipments grew 15-20%, higher than traditional branded server shipments which grew 3-5%.
In 2017, worldwide server shipments are expected to grow another 6% to reach 12.58 million units.
Servers using Intel's next-generation Purley platform will begin shipping in the second quarter of 2017, succeeding some of the existing Grantley-based models and will increase overall server shipments in 2017.
However, Purley-based products will not see significant shipment volumes until 2018, which will boost 2018's worldwide server shipments by more than 8%.
Growth will weaken in 2019 due to 2018's strong shipment performance.
[ad_2]

Source link