[ad_1]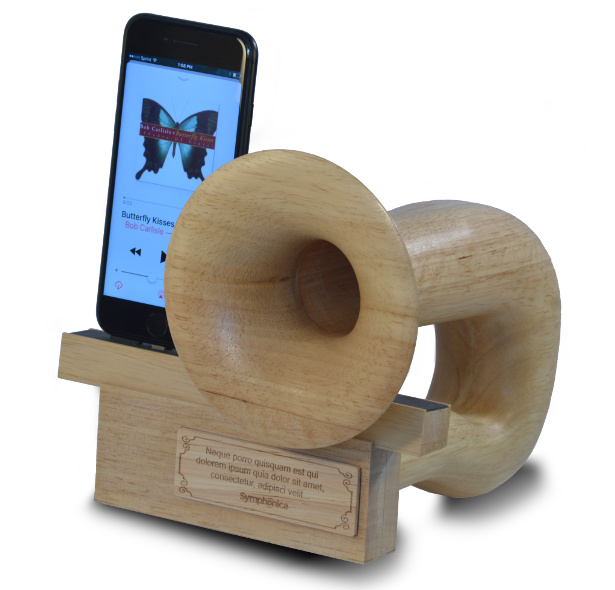 Don't know if you've ever listened to a smartphone – student-style – cut into a toilet roll for a little low-fi amplification? I guess this is the high-end, artisanal version!
More volume, and "a richer, fuller tone" are promised. Check out the video below:
The company writes:
Symphonica is a totally acoustic horn speaker that boosts and enhances the sound from your phone without using electronics. Engineers at major phone companies like Apple and Samsung have created audio systems in their flagship model phones that produce very high quality audio.

However there is only so much they can do within the limited internal space of your phone, and so Symphonica channels this high quality audio through its specially designed, patented acoustic chamber, where it is equalized and amplified and emerges with added body, warmth, and tone that fills your personal listening space with an expansive sound field of music with high clarity and a full dynamic range.
The devices will retail from $99.
There's also a wooden remote control if you want to go the whole log. You'll be able to choose between a "clear coat natural finish" (retailing at $40) or "dark wood stain finish" ($50).
Symphonica successfully raised $15,439, just meeting their goal of $15,000.
You can view the completed Kickstarter campaign »
While we are on the subject, you could also check out this alternative wooden iPhone acoustic speaker:
[ad_2]

Source link