It's very nearly time for another Black Friday extravaganza, a whole day of discounts on your favourite tech products so you can stock up on all the gadgets you need. Some of the best deals will no doubt be available from Amazon, and so we've pulled together our favourite offers from the retail giant right here.
You don't have to spend ages searching around the site yourself (though feel free if that's what you'd prefer), because we've collected together all the must-see deals for your bargain-hunting pleasure, from consoles to cameras.
Whether you need a smart assistant for the living room, an upgrade on your ailing mobile  phone, or a wearable to track your fitness over Christmas and into the new year, you're sure to find something of interest in our Amazon Black Friday 2017 round-up.
Read on for our picks – and happy shopping!
Note that all deals on this page will keep going until they sell out of their allocated discounted stock – Amazon doesn't say how much stock it has, so if you like the look of something, go for it before the prices go back up.
Amazon Prime and Black Friday
If you're already a member of the Amazon Prime subscription club, you've already got a head start on everyone else for Black Friday; if not, it's something worth considering ahead of time.
So, for instance, you can get early access to some of the Lightning Deals on Amazon that don't stick around for long. You might also get extra discounts on prices that have dropped already, or you might get deals that don't apply to non-Prime members throughout the course of the day.
We can't predict exactly what Amazon is going to do when Black Friday rolls around, but most of the time you're going to be at an advantage if but generally speaking you're at an advantage if you've signed up for Amazon Prime – there are usually plenty of Prime-exclusive deals designed to tempt in new subscribers.
At the moment a subscription costs you £79 (or $99) a year, or slightly more if you go month-to-month, and of course there are a host of other benefits besides improved access to the Black Friday deals. Amazon even runs its own deals day exclusively for Prime members every summer.
As a Prime member you get access to Amazon Prime Video and the Amazon Prime Music (Amazon's competitors to Netflix and Spotify), as well as a ton of cloud space for storing your digital photos. All that and more, and faster delivery times throughout the year as well.
Amazon Lightning Deals
Amazon loves its Lightning Deals: as the name suggests, these are very short-lived offers that usually involve items where the stock is low, so if you don't jump in when you've got the chance, you might miss out.
We should take a moment to say that you shouldn't feel pressured into deals that you don't feel sure about – just be aware that Lightning Deals aren't going to stick around. Because these days are only available for a short amount of time, you can often pick up some very tasty discounts.
To quote straight from Amazon, a Lightning Deal is "a promotion in which a limited number of discounts are offered on an item for a short period of time", and the easiest way to find them is to click through on the Today's Deals page. Don't forget that Prime members get early access to the Lightning Deals on Amazon, so it might be worth you signing up if you haven't already.
Black Friday deal predictions
We're still a few months out from this year's Black Friday sale, but you can make some pretty good educated guesses as to what may possibly get a discount based on a) what else is on sale throughout the year and b) what's been on sale during previous events.
While we've picked out our favourite historical deals a little further down the page, you can almost certainly guarantee that Amazon's own line of products – including the Echo and Echo Dot speakers, Fire stick, Fire tablets and Kindle e-Readers.
Also, if you're a Prime member, it's worth keeping an eye on the Early Access deals that are on offer, with a wide variety of items from wearable tech to homeware on offer.
As for odds-on deals, expect to see the Xbox One S and PS4 heavily discounted, massive savings on Blu-rays and computer accessories.
Amazon Black Friday deals
Ahead of Black Friday 2017, here are the best deals we saw during Black Friday 2016, just to whet your appetite for this year's extravaganza.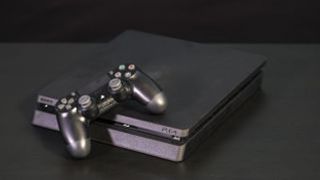 PS4 Black Friday deals – we didn't have the supercharged to drool over last year but we did have the original console on sale for under £200 with two games, plus the 500GB edition, with Lego Star Wars and The Force Awakens Blu-ray, for £229.99.
More recently Sony has been offering the Pro version of the console together with Horizon Zero Dawn for a mere £349.99.
Xbox One/One S Black Friday deals – last year the was just a rumour, but Amazon treated buyers to the 500GB Xbox One S plus Minecraft plus Forza Horizon 3 for £199.99. Xbox Live 12 Month Gold memberships were going for £24.99 apiece too.
Since the last Black Friday we've also seen the same £199.99 price attached to an Xbox One S bundle that includes Forza Horizon 3 and Destiny 2.
Computing Black Friday deals – there were a host of computing deals last year, including £200 off the ASUS Flip UX360UA 13.3-inch Touchscreen Zenbook Notebook (down to £599.99) and a very capable HP Slimline 410-135na Desktop machine for just £329.99.
More recently, Amazon has been seen knocking £180 off its Vibox Vision 2SXLW Gaming PCs, putting them down to £639.95 with free delivery. If you want a gaming rig at a low price, it's well worth checking out.
Audio Black Friday deals – audiophiles were certainly spoiled during Black Friday 2016, with more than 50% off the Sennheiser HD 598 headphones, down from £199.99 to £89 on the day, and the Sonos Play:1 smart wireless speaker down to £138 from £169.
Another great deal we saw recently on Amazon was £55 knocked off the Sony MDR-ZX770BN wireless and noise-cancelling headphones – which means you could pick them up for just £95.
Camera Black Friday deals – those after a discounted camera during Black Friday 2016 could've gone for the Canon EOS M3 and lens, available for £409 rather than £479.99, or the GoPro HERO Session Bonus Bundle Action Camera, down to £149 from £200.97.
The Canon EOS 200D was recently reduced from £679.99 to a mere £549.00 which is an incredible discount and a whopping saving of £130.99.
Phone Black Friday deals – we saw a lot of great deals covering smartphones last year, including the excellent , discounted from £174.99 to £119.99, and a significant £180 drop for the , down from £499.99 to £319.99 on the site.
Smart Home Black Friday deals – smart home enthusiasts had plenty to tempt them with 30% off the Netatmo Smart Thermostat on Amazon on Black Friday 2016, down to just £99.99 from £142.37, and up to 40% off various bits of Philips Hue lighting kit as well.
Television Black Friday deals – plenty of bargain hunters picked up a smart TV last year. You could, for example, have got yourself a Panasonic TX-40DX600B 40-inch TV for £429 instead of £549.99, or a Sony Bravia KD49XD7004BU 49-inch TV for £550 instead of £799.
Wearable Black Friday deals – smartwatches and fitness trackers were a big part of Black Friday 2016 too, with £50 off the in gunmetal, for instance, knocked down from £179.99 to £129.99, and up to 40% off various Withings activity trackers during the day.
Amazon on Black Friday 2017: what you need to know
Amazon might have its own in-house discount day of sales for Prime members, but that doesn't stop it going all-in when it comes to Black Friday, and there aren't many retailers who can match it for the breath or size of its discounts. If you want to find the biggest discounts on Black Friday, be sure to check in on Amazon.
Thanks to Amazon's rather cluttered interface though, it's not always easy to get to the many great deals on offer – and hopefully, that's where we can help out. On this page we'll be highlighting the best offers for you to save you a lot of clicking and scrolling around.
We've been given a sneak preview of some of the Black Friday 2017 discounts that Amazon's planning, and while we can't share them with you yet, there are some treats in store – from short-term Lightning Deals to major discounts on hot gadgets that will run through Black Friday and beyond.
The top 5 Amazon Black Friday deals last year
1. Amazon Echo
Amazon loves to discount its own kit during Black Friday, and 2016 was no different, with £40 off to make it yours for just £119.99 rather than the usual £159.99.
2. Xbox One S bundle
Console bundles were popular during Black Friday, and one that particularly caught our eye was the Xbox One S 500GB model plus Minecraft and a controller for £204.99.
3. Amazon Kindle Paperwhite
The Kindle remains the ereader to beat, and is one of the best models – last year the lightweight device was on sale for £79.99 as opposed to the usual price of £109.99.
4. MSI Gaming Notebook
Few laptops match power with portability quite as well as the MSI GL62 15.6-inch Core i5 laptop does, and last year it was yours for £649.99 from Amazon, £100 off the retail price.
5. Sony Bravia KD65XD7504BU
Black Friday is a great time to get discounts on big ticket TVs, and if you were around last year you could get the Sony Bravia KD65XD7504BU 65-inch TV for £1,149 instead of £1,699.