[ad_1]

It would take approximately 34,506,455 years to play through every single iPhone game on the App Store. 
Well.. that number might be fairly inexact, but such is the wealth of titles on the app portal, combined with the depth of some of those on offer, you could easily play happily on your phone for years without getting bored.
The App Store is crammed with gaming goodies to keep thumbs busy, but not all iPhone games are born equal – which is why we've done the difficult job of playing through as many games as humanly possible in order to tell you which are best. 
A bit of advice: make sure you think about what kind of game you want, and appreciate that some of them are more 'session' titles and some are those that you'd like to pull out and play in an odd five minutes.
That's important as we're big advocates of people paying for games on the app portal – they help offset some of the free titles that are funded by in-app purchases.
So if you're going to pay £5 / $5 for a game, make sure you've got a daily commute or enough downtime to give it your attention. The beauty of being able to play an immersive game on the move – something that would have been console quality a few years ago – should never be under-appreciated.
Also think about a controller for some titles – while many games don't support an external device, those that do are often brilliant to play without needing to resort to a touchscreen for interaction.
And just to contradict ourselves: free games with in-app purchases are fine, and often give you a great experience without needing to pay up. However, when you get really good at them you'll find that you're constantly told when to stop, in order to regenerate something or get to the next level.
However, if you've decided that you love RPG, fighting and strategy games, and like both options that you can dip into and play for hours, we're here to help. After many trials and tribulations, we arrived at the list you're about to dive into: the best games you can enjoy on your iPhone today.
New: Pigeon Wings ($1.99/£1.99/AU$2.99)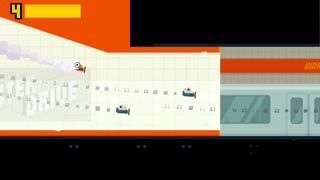 is a deranged side-on racing game, featuring wide-eyed pigeons belting along in tiny planes. The backstory involves a rich nutcase aiming to destroy a city by way of a heavily-armed gigantic flying fortress; the birds race it out to decide who gets the chance to stop him.
The game switches things up between strings of races and occasional battles. In the former, you slipstream rivals, bob and weave through the air by tilting your iPhone, and power up your craft through trophies won in-game.
The shooty bits are brief and intense – a nice change of pace, despite the fact you'll likely be blown to bits several times before claiming victory.
Should you hanker after something marrying the intensity of and the frantic racing of Mario Kart, Pigeon Wings is a must – in fact, you'd be bird-brained to miss it.
[ad_2]

Source link