Toys R Us Cyber Monday deals in the US may not be here until the very end of the month, but doesn't mean you have to wait until then to start saving on kids gifts. You know, the ones that are so cool you want to play with them yourself when the kids go off to bed?
All of this is a lot easier thanks to the mega-savings that Toys R Us promises and always delivers on. This year, the American toy outlet is facing bankruptcy, and that means you may find even better Cyber Monday prices than usual.
We've seen worthy discounts on Nerf blasters, Marvel action figures, kids tablets and even Power Wheel-style ride ons. And Toys R Us is always a good source of movie and video game deals, according to every other Cyber Monday we've tracked. Oh, and have we mentioned Legos? Yeah, those are popular come the biggest shopping days of the year.
The best part about Cyber Monday 2017 is that the Toys R Us deals will be just as good online as in person in almost every case. You can shop the store without leaving the comfort of your home (or getting dressed). That makes sneaking away to buy toys in the middle of the night a lot easier than before, making the surprise when your kids open their gifts that much easier to achieve. 
So, what are the best Cyber Monday deals at Toys R Us? While we have time before we see big items like Nintendo Switch, PS4 and Xbox One on sale, we're already finding a lot of other early Cyber Monday deals you can consider right now.
Early Cyber Monday deals in November
Toys R Us ads to leak ahead of time
There are no leaked ads detailing the Cyber Monday deals Toys R Us will have for 2017 right now, but they should come in late November. Since Cyber Monday comes after Black Friday, Cyber Monday ads may not be officially released until after Black Friday.
Once the ads do arrive, however, they will offer the prime opportunity to figure out what deals are worth going after, and which you can skip. 
If you do find something you like, remember there's no such thing as unlimited stock, and being able to quickly hop on the internet and press the buy button is the surest way to get the deal you're looking for before it vanishes.
If ads are available early from multiple retailers, then it's a good opportunity to compare deals and make sure you're buying products from the store offering the lowest price. Toys R Us will likely have a lot of good deals, but they may not be the very best ones.
Sometimes advertisements detailing the deals coming on Cyber Monday leak early, so keep checking here, as we'll post these leaked ads when they become available so you can plan your shopping and find the best Cyber Monday deals. We're all about eliminating shopping stress, which to a parent, is a good thing, right?
Pre-Cyber Monday Toys R Us deals
A number of children's tablets are on sale with heavy discounts right now. The LeapFrog LeapPad Platinum is $30 off for a price of $99.99. The Barbie 7-inch Kids Tablet is $26.50 off for $53.49. And the Kurio Xtreme 2 Special Edition is $20 off for $79.99.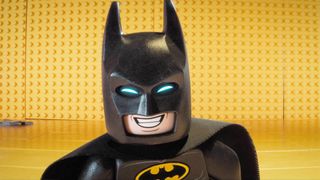 Some cool tech toys are also discounted right now. The Aura Drone with Glove Controller is $19 off for $75.99 and the Disney Pixar Cars 3 Service Station is $20 off for $49.99.
Disney Infinity 3.0 Edition Starter Packs are discounted across the board, with the Xbox One version selling for $13, the Wii U version for $9.98 and the PS4 version for $14.98.
NBA 2K17 for Xbox One is $30 off for a total of $29.99.
Expected Toys R Us deals
Cyber Monday might be about online shopping, but for Toys R Us, there will likely be a lot of overlap with the deals happening at the toy store on Black Friday.
Video games and gaming consoles are often on sale for Cyber Monday, so expect Toys R Us to have some significant deals in this category. The new Xbox One X is already out, and this fall is going to be full of new video game releases, like Star Wars Battlefront 2. New games and consoles aren't cheap, so any Cyber Monday deal on these items is worth looking at. Lots of deals also include bundles of consoles and games together, so be on the lookout for those if you want the best prices on multiple products at the same time.
With a new Star Wars moving coming out later this year and Rogue One inventory getting old, expect some deals on everything Star Wars. Lego has had The Lego Batman Movie and will have The Lego Ninjago Movie this year, so related products may be popular and discounted. Disney and Barbie are also popular brands for deals, and should continue to be this year.
Cyber Monday may also be a good time to look out for big and expensive items you wouldn't want to schlep out of the store yourself. If you're looking for trampolines and Power Wheels, Cyber Monday will be a good time to do it as these will be delivered to your door (no need to squeeze them into your car).
Toys R Us Cyber Monday advice
There's no pushing or shoving in online shopping, but there's still serious competition among shoppers. Look for deals early and often if you know what you want to buy. Doing so will not only help you spot the best Toys R Us Cyber Monday deals as soon as possible, but it will also help you known when the listed deal price is actually a change from the regular price. If you just want to see the best deals and decide whether they're to your liking, just reload this webpage regularly to see any updates
Since Cyber Monday will have a lot of people visiting the same retailer sites at the same time, you might want to use a VPN to avoid internet congestion. If the local servers for Toys R Us are too busy during Cyber Monday, you might not be able to access the site, but a VPN can help you route your internet traffic to another region where it's not so busy, so you can get to the deals before they are all sold out.
One last thing you won't want to do is wait around when you see a deal on a product that you know you want. If a product is popular and has a really great deal on it, chances are everyone else has seen it and it will sell out quickly. You don't want to stare at that product all day only to click the purchase button and have the webpage tell you that it's no longer in stock. If you know what you want from Toys R Us during Cyber Monday 2017, don't wait until the following Tuesday to get it.