[ad_1]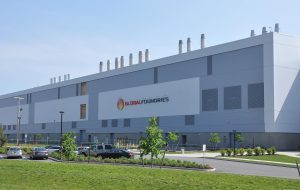 The 12nm process will have better leakage and be lower cost than 16nm.
It is being reported that the half-node process is a competitive response to the 14nm processes of Samsung and GloFo.
However GloFo announced. 12nm FD-SOI last month. "In a world where everyone is going to Finfet, FD-SOI is the alternative offering equivalent performance with lower-power and cost," said GloFo Sep Rutger Wijburg, "our 12nm FD-SOI process delivers the same performance as 14/16nm Finfet and with back bias it is equivalent to 10nm Finfet."
"You can't get to the higher RF frequencies with Finfet," said Rutger, "FD-SOI is best for high frequencies."
The GloFo 12nm process uses double patterning and 40% fewer masks than Finfet.
[ad_2]

Source link