[ad_1]

They are dated between 1949 and 1954 – the year he died.
Here is an amusing correspondence with the editor of the magazine CHESS: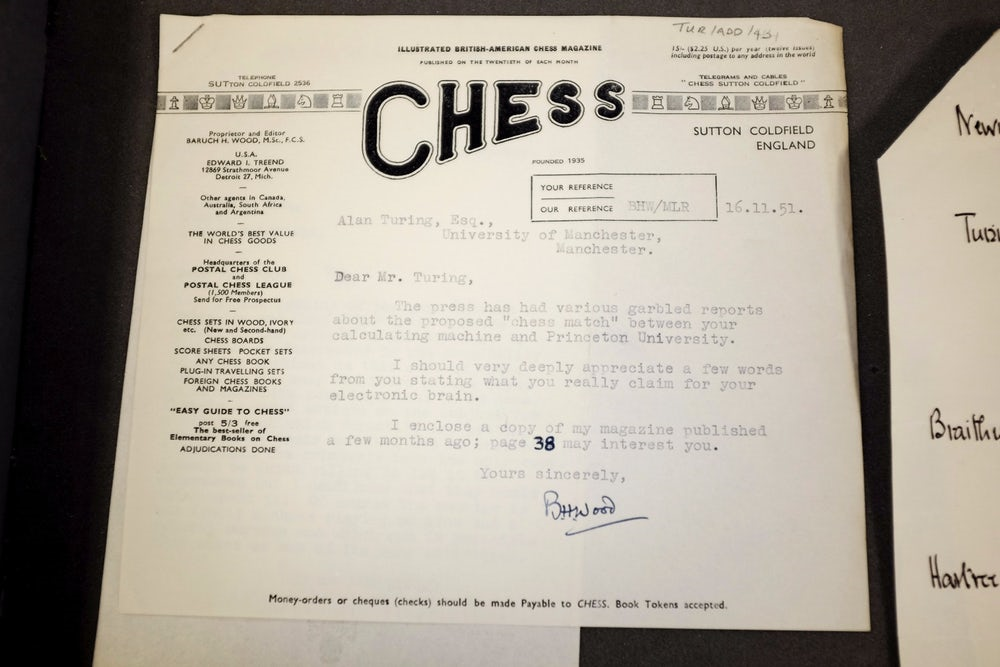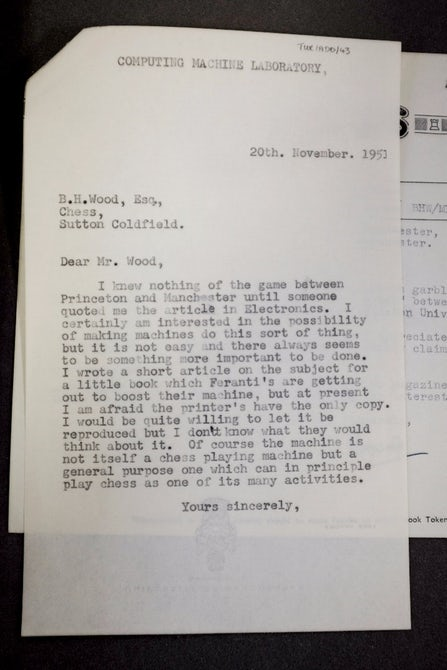 In view of the rather caustic comment from the editor asking Turing "what you really claim for your electronic brain", Turing's reply is rather mild.
Most of the letters are typed and few initialed which may mean they were dicated.
In reply to an invitation from MIT to visit the USA, Turing replied:  "I would not like the journey, and I detest America."
[ad_2]

Source link