[ad_1]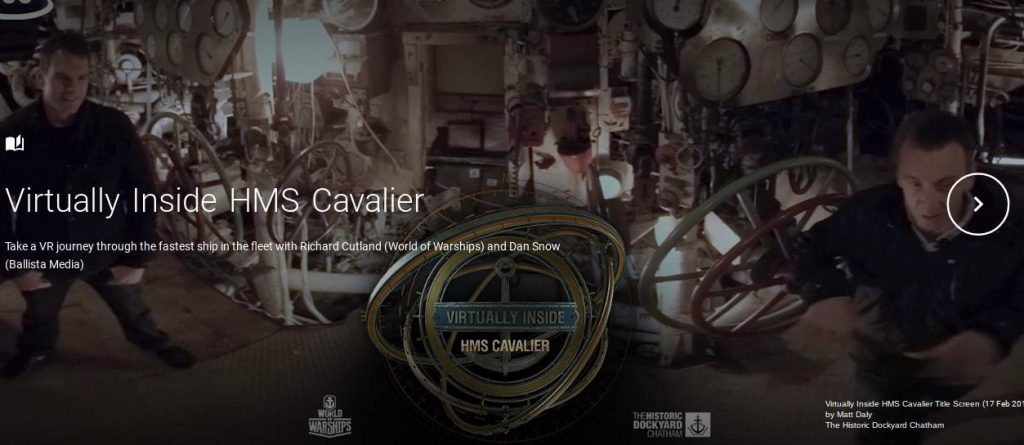 "Virtually Inside HMS Cavalier" is a collaboration between the Chatham Historic Dockyard Trust and Ballista Media. It's a multimedia VR exploration of the last of the British Royal Navy C-class WWII destroyers.
Historian and TV presenter Dan Snow, and the Wargaming military adviser Richard Cutland help create a "mixed reality" exploration of off-limits areas of the historic ship.
For example, the ship's large Engine Room which the public can't see due to low-headroom, exposed pipes and asbestos risks.
"The 360 VR project on HMS Cavalier is a natural next step in our mission to bring naval heritage alive for global audiences using new media," said Tracy Spaight, Director of Wargaming special project division.

"Through the use of VR 360 video on the Google Arts & Culture platform, we can take our audience places that not even on-site visitors can go. Exploring the ship in this way leads to a deeper appreciation for the speed and power of these vessels – and the courage of those who served on them."
Note, you will need a Google Cardboard VR or Google VR headset. Unfortunately my humble Moto G is not up to spec…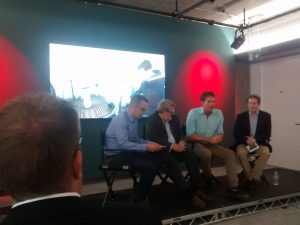 But despite that, it is an interesting, worthwhile endeavour to capture an important part of British history. Speakers at the event (right) pointed out that 11,000 people died on such destroyers during the 'Battle of the Atlantic', which lasted the full war.
More than 140 destroyers were sunk during the war, and Dan Snow highlighted that this class of ship – which could be built relatively quickly within a year – was exposed to far more action than the major battleships, which had to be carefully reserved.
"Virtually Inside HMS Cavalier" »
[ad_2]

Source link