[ad_1]

The nominations entitle them to participate, along with more than 1,700 other students from around the world, in the Intel-sponsored International Science and Engineering Fair 2017 (ISEF), which this year will be held in Los Angeles in May.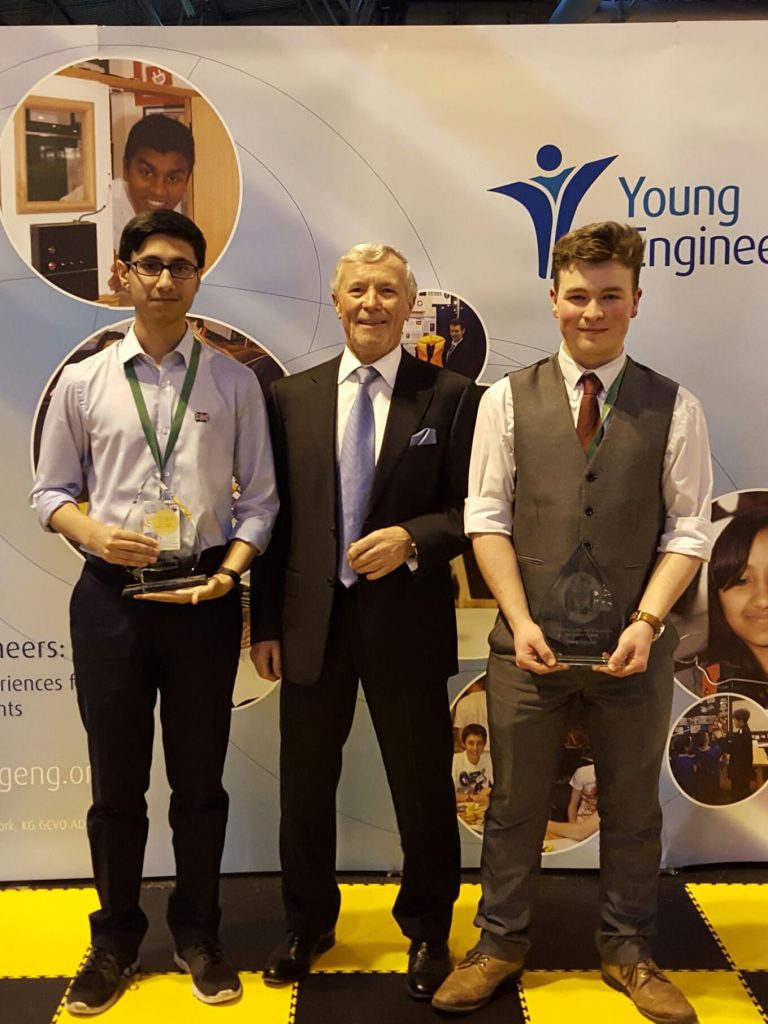 Left to right: Shahab Fazal; Ken Sanders, Apprentice Warden of the Worshipful Company of Scientific Instrument Makers; Finlay Cuffe.
After a full day of presentations, assessment and moderation at the NEC in Birmingham, our team of nine Liverymen from the WCSIM concluded that Finlay and Shahab were the deserving winners of the WCSIM Young Engineer of the Year award.
Finlay's project was a Thermoelectric Cooling Cloud Chamber and Shahab's was a Piezoelectric Sensitive Matrix Array. The standard in this competition continues to be incredibly high, with a wide range of innovative projects on show, which the judges commended.
WCSIM, a City livery company which promotes the craft of scientific instrument making, will sponsor the two students by giving them an all-expenses-paid trip to the USA to attend ISEF.
The National Physical Laboratory (NPL) in Teddington will mentor the two students, helping them to fine tune their entries and their presentation skills in preparation for the international competition.
Congratulating all the finalists, Heather Williams, Chief Executive of Young Engineers, said: "It's been an absolute pleasure meeting all of the young engineers competing this year, their teachers and parents. They are an inspiration – all of their brilliant competition entries show why it is so important to showcase their work in STEM."
John Caunt, Master of the Worshipful Company of Scientific Instrument Makers, said: ""We are delighted to sponsor Finlay and Shahab to attend ISEF and we wish them every success. This prestigious event attracts entries from all over the world, and winners in the various categories are rewarded by top prizes and recognition. All this helps, of course, with future job prospects and develops our entrepreneurs of the future."
For further details of the other award winners, national finalists and information about Young Engineers visit www.youngeng.org.uk
[ad_2]

Source link