[ad_1]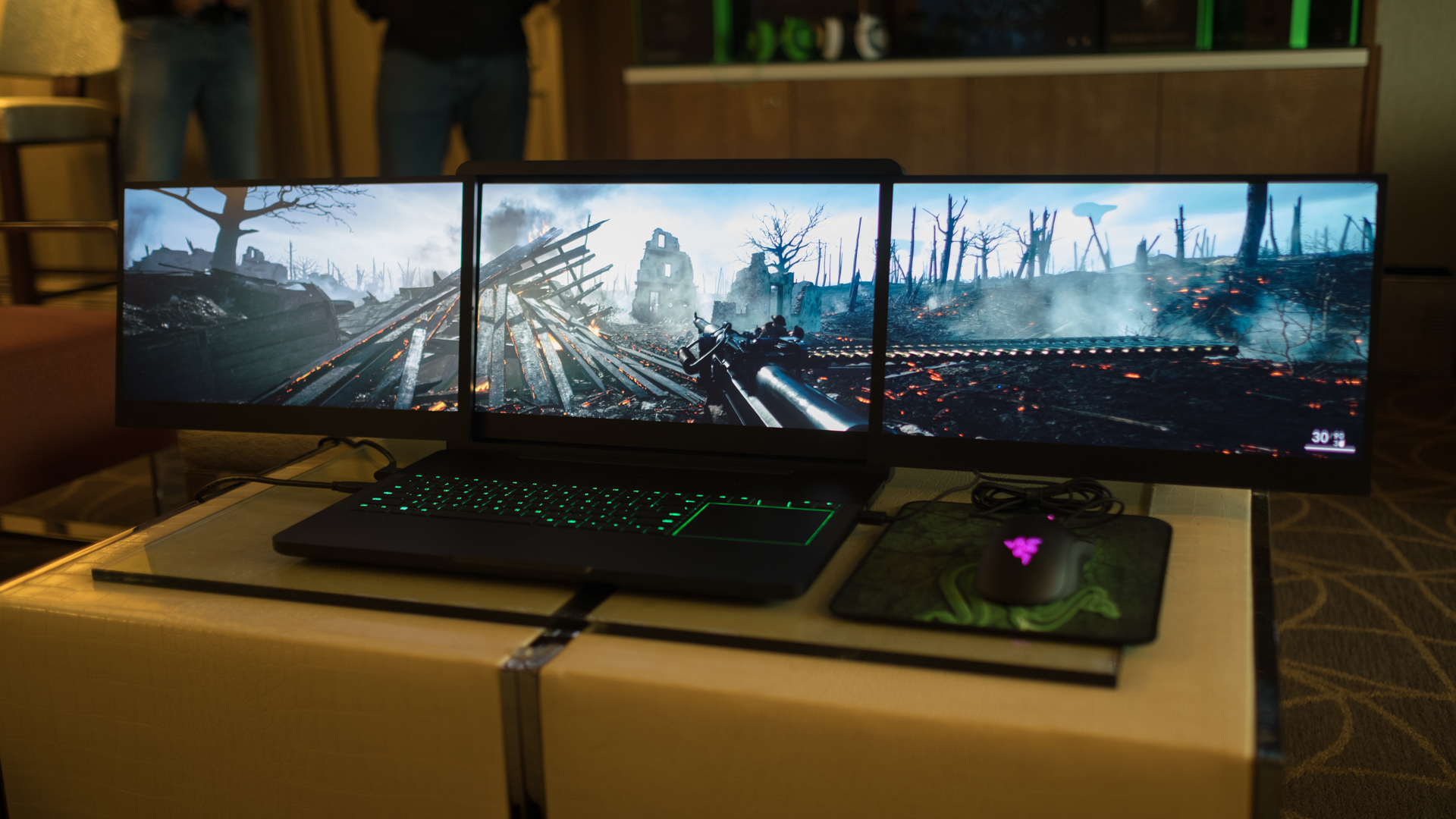 It's not a peripheral in the conventional sense of the word, but Razer's Project Valerie has the potential to be more than just a showy gimmick. Instead of coming out of the woodwork as a product you can buy off the shelf, Project Valerie is a concept laptop, meaning it may not even come to market. That didn't stop Razer from showing it off at CES, however – the perfect venue for an overtly ambitious idea like this.
Packing in a trio of 17.3-inch 4K screens, this is indeed the laptop your mother warned you about; if it ever did come out, the price tag would be maddening. Thankfully, it's equipped with a GTX 1080, just the GPU for the job if we're talking 4K. The only thing is, we're talking three 4K IGZO panels complemented by an all-aluminum finish and an ultra-low-profile mechanical keyboard. 
The final product may never see the light of day, but what's more likely is that Razer re-introduces Project Valerie as an optional appendage down the line.
[ad_2]

Source link