[ad_1]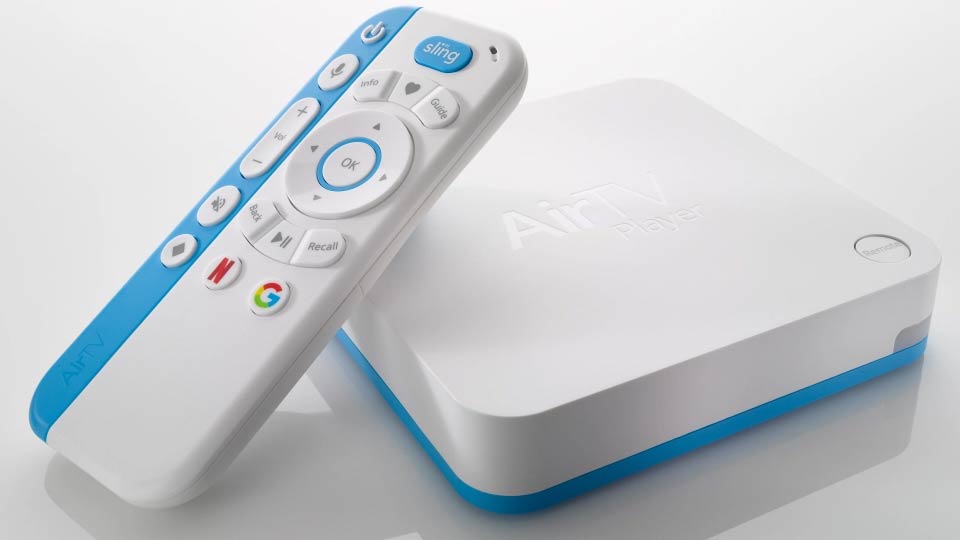 Want 4K streaming, over-the-air TV and cable-free subscription TV in one box? You'll want to take a look at the new Dish AirTV box then, making its debut at CES 2017.
A new Android TV set-top box, it offers all the above, tapping into 4K Netflix and YouTube streams as well as picking up over-the-air signals with a full antenna. Additionally, it'll work with an optional Sling TV subscription if you're looking to cut that cable cord.
Though its blue and white design might be a bit toy-ish for serious cinephiles, the remote control has some smart shortcut controls for Netflix and Google services, as well as a built-in mic (which is essential for getting the most out of Android TV).
Two configurations will be available – a $129 version that packs in the antenna, and a cheaper $99 one that drops the antenna to focus on affordable streaming. Both are up for sale on the AirTV website from today.
Holla at your Hopper
Additionally, Dish is also showing off a new connected feature for its Hopper DVR boxes. If you've got an Amazon Echo, you can teach Alexa a new skill that will let you control the Hopper box using your voice. 
You'll be able to tell it to tell it to navigate to a specific channel, or even use more casual phrasing, such as telling Alexa to make your Hopper box "play the Warriors game" or "find Matt Damon movies".
It's the first TV provider to offer such controls through Alexa, with the feature set to roll out in the first half of the year.
New year, new tech – check out all our coverage of CES 2017 straight from Las Vegas, the greatest gadget show on Earth
[ad_2]

Source link