[ad_1]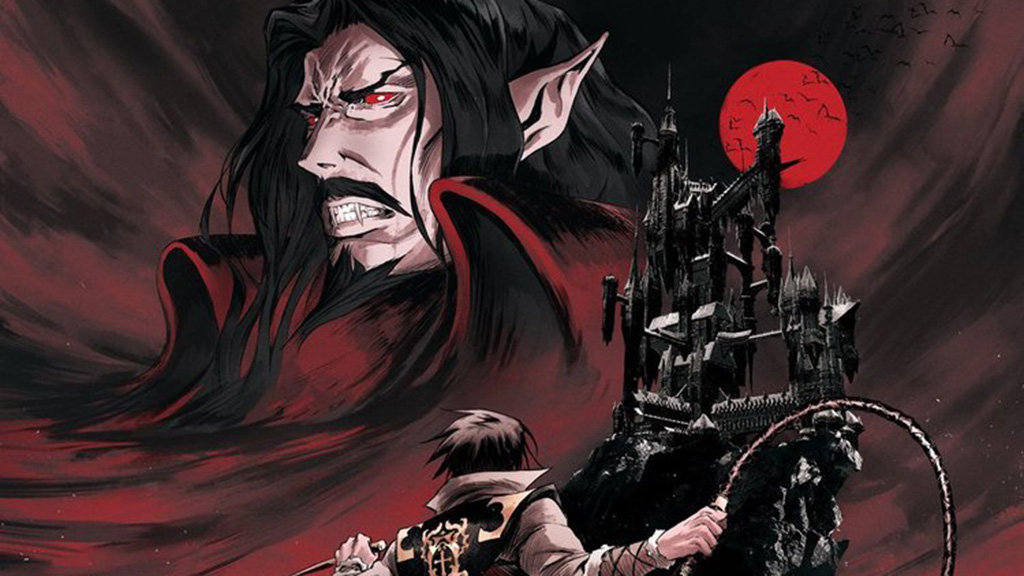 As the number of shows and movies available to stream in Australia continues to grow at an impressive rate, it can be tough to keep up with all the new additions to each streaming service each month.
We've all come to anticipate a new stable of Netflix Originals releases each month, but figuring out which shows they are and when exactly they become available isn't so easy. And what about the large number licensed shows and films that are made available to stream, if only for a limited time?
In an effort to keep you informed of the best shows and movies that are in the process of being added to Netflix, we'll be bringing you an updated list of what you can expect on the service on a monthly basis. 
Not only that, we'll also be singling out the biggest releases, as well as a number of quality TV shows and films which we believe deserve your time. 
Anyway, enough jabbering – here's what's new on Netflix in July 2017.
TV shows highlights for July, 2017
Castlevania (Season 1): Based on the classic video game series of the same name, Castlevania is a new Netflix Original anime series from the producer of Dredd. Sounds good to us! Release date: July 7, 2017.
Suits (Season 6, 1-10): Harvey, Mike and Co. are back in the first ten episodes of the sixth season of Suits. Expect things to get seriously intense after last season's cliffhanger. Release date: July 14, 2017.
Fargo (Season 3): Once again picking up with an entirely new story, Fargo season 3 continues the anthology premise established in the first and second seasons with a whole new set of characters and a different time period. This time, Ewan McGregor plays multiple characters, so expect some craziness. Release date: July 28, 2017.
Movies highlights for June, 2017
Pineapple Express: A hilarious stoner comedy starring Seth Rogen and James Franco, Pineapple Express tells the story of an unlikely duo that's on the run from a drug lord after witnessing a murder. Trust us, it's a comedy. Release date: July 1, 2017.
XX: A four-part horror anthology from a group of female filmmakers, XX brings different points of view to the genre. Release date: July 6, 2017.
The Goonies: An '80s classic, The Goonies follows a group of kids who go on an adventure to retrieve pirate treasure. Along the way, they have to deal with a group of criminals who are after the same thing. Release date: July 15, 2017.
Cloud Atlas: A mesmerising epic that takes place a number of different time periods and genres, Cloud Atlas is straight from the mind of the Wachowkis (The Matrix) and Tom Twyker (Run Lola Run). Release date: June 25, 2017.
…and the rest for July 2017
TV shows and stand-up
Friends From College: Season 1 (14/7/2017)
Ozark: Season 1 (21/7/2017)
Shadowhunters: The Mortal Instruments: Season 2B (July 11, 18, 25)
Shooter: Season 2 (19/7/2017)
The Standups: Season 1 (4/7/2017)
Aditi Mittal: Things They Wouldn't Let Me Say (18/7/2017)
Ari Shaffir: Double Negative: Collection (18/7/2017)
Joe Mande's Award-Winning Comedy Special (25/7/2017)
Last Chance U: Season 2
Daughters of Destiny: Season 1
Dawn of the Croods: Season 4 (7/7/2017)
Luna Petunia: Season 2 (7/7/2017)
Buddy Thunderstruck: The Maybe Pile (14/7/2017)
The Worst Witch: Season 1 (21/7/2017)
The Adventures of Puss in Boots: Season 5 (28/7/2017)
Chelsea: Season 2 (streaming every Friday)
Animal Kingdom: Season 2 (July 11, 18, 25)
Offspring: Season 6 (1/7/2017)
Dance Academy: Series 1 & 2 (1/7/2017)
Dinosaur Train: Season 3 (1/7/2017)
Hostages (Israel): Season 2 (1/7/2017)
Sonic Boom: Season 1 (1/7/2017)
Break Out: Season 1 (1/7/2017)
El Chema: Season 1 (1/7/2017)
Degrassi: Next Class: Season 4 (8/7/2017)
Real Detective: Season 2 (12/7/2017)

Movies and documentaries
Pineapple Express (1/7/2017)
Friends with Benefits (1/7/2017)
Hot Tub Time Machine (1/7/2017)
Paddington (8/7/2017)
The Shawshank Redemption (16/7/2017)
Nerdland (1/7/2017)
The Exorcism of Emily Rose (1/7/2017)
Hancock (1/7/2017)
Suddenly 30 (1/7/2017)
Snowden (2/7/2017)
Bolt (5/7/2017)
Burn After Reading (7/7/2017)
To the Bone (14/7/2017)
Disturbia (14/7/2017)
Chasing Coral (14/7/2017)
Bring It On: In It to Win It (14/7/2017)
Fool's Gold (15/7/2017)
The Blind Side (16/7/2017)
Fittest on Earth: A Decade of Fitness (17/7/2017)
The Princess Diaries (19/7/2017)
Save the Last Dance (21/7/2017)
The Untouchables (28/7/2017)
Terminator Genisys (28/7/2017)
The Incredible Jessica James (28/7/2017)
[ad_2]

Source link