[ad_1]

EW BrightSparks is a programme, run in partnership with RS Components, to highlight talented young electronic engineers in the UK.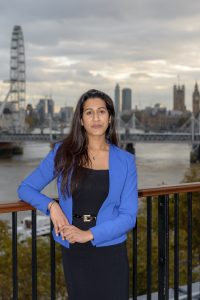 Isabella Mascarenhas is the Young Professionals Engagement Manager at the IET, one of the world's largest engineering institutions, a role which perfectly complements her energy, positivity and enthusiasm for working with bright young sparks.
She has the pleasure of engaging with a wealth of talented young engineers all over the world and works on a number of initiatives to help them realise their potential both in and out of the workplace.

With an international remit, Isabella runs two IET competitions, Present Around the World and the Young Professionals Global Challenge that seek to encourage young innovators to explore their technical knowledge and put it into practice to solve real world issues and enhance their soft skills in the process.

Passionate about cultures and communication styles, Isabella enjoys the privilege of visiting many countries to spend time with the IET's Young Professionals and enhance their personal experience of their membership with the IET.
She joins a high-profile panel of judges including Mamta Singhal (IET's engineering spokesperson), Tony Fish (co-founder FabLab London), Paul Hide (COO, techUK), Dr Lucy Rogers (science writer and presenter), Lindsley Ruth (CEO, RS Components) and Richard Wilson (editor, Electronics Weekly).
[ad_2]

Source link