[ad_1]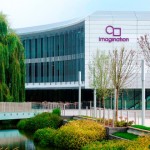 Imagination announced last Friday (22 September) that it had agreed a $65m sale of the CPU IP business to Tallwood, but the deal required shareholder approval because an unnamed third party had expressed an interest in buying the business.
However, it revealed on Wednesday (27 September) that the third party had withdrawn its interest, meaning the deal could go ahead without shareholder approval.
It said in the statement that it now expects the sale to complete during October. MIPS will join more than 20 other electronics businesses in the Tallwood portfolio.
In the original announcement of the agreed deal to sell MIPS, Imagination CEO Andrew Heath said the deal would "ensure MIPS remains an independent licensing business".
"MIPS has gained notable momentum over the last year or so having secured a number of design wins, and made good progress towards profitability.
"This significant progress, allied to Tallwood's investments in the semiconductor industry, will provide increased customer choice and new job opportunities based on the continued growth of the MIPS business."
The successful sale of MIPS was a condition of Imagination's $550m takeover by Chinese-backed private equity group Canyon Bridge, which was also announced late last Friday.
Canyon Bridge was recently blocked by the US government from completing a $1.3bn acquisition of Lattice Semiconductor because of concerns over Lattice's technology in the military sphere leaking to China.
As a result, it was crucial that the US-based MIPS business was spun off from Imagination before Canyon Bridge could successfully buy Imagination.
The UK government's department for business, however, has asked for further details about the planned takeover.
[ad_2]

Source link