[ad_1]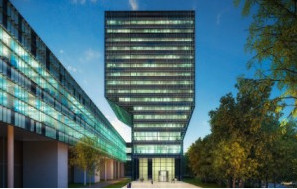 A low power antenna impedance detection technique enhances radio performance, especially for wearables or implantable applications.
The receiver  has sub-1nJ/bit energy efficiency and low supply voltage operation at 0.85V while maintaining RX sensitivity.
The receiver employs digital phase-tracking to directly translate the RF input to demodulated digital data.
A digitally-controlled oscillator (DCO) is used instead of a PLL.
The receiver, implemented in 40nm CMOS, is  0.3mm2.
Especially in wearable or implantable devices, the antenna impedance can dynamically change due to variations in a device's position or surroundings. This can deteriorate the radio's performance and degrade battery lifetime.
Imec demonstrated a fully integrated, sub-mW impedance detection technique for ultra-low power radios, enabling tunable matching between the antenna and the radio front-end.
This technique can be implemented in an adaptive radio front-end to further improve receiver sensitivity and transmitter efficiency in the presence of antenna impedance variations.
"This innovative receiver concept will not only serve the new Bluetooth 5 devices, but provides our industrial partners a long term competitive advantage for multiple new generations of Bluetooth and 802.15.4 radios, still to come.", says Imec's Kathleen Philips.
[ad_2]

Source link