[ad_1]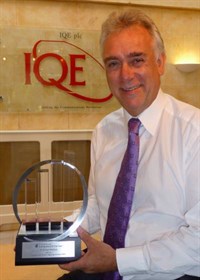 The sensors require VCSELs and IQE has an 80% market share for wafers used to make VCSELs.
The sensors in the new phone are said to be for face recognition which is used both for unlocking the phone and for integrating into emojis.
IQE has out-performed all the shares in the SOX this year and is the second best AIM performer.
According to IQE CEO Dr Drew Nelson (pictured) the company supplies all the major players who use wafers for VCSELs.
[ad_2]

Source link