[ad_1]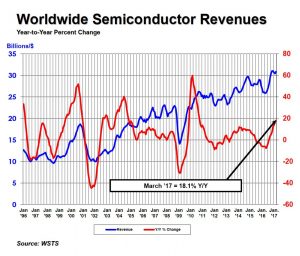 March sales of $30.9 billion compared to the March 2016 total of $26.2 billion and the February 2017 total of $30.4 billion.
Sales from the first quarter of 2017 were $92.6 billion, up 18.% compared to the first quarter of 2016 but down 0.4%compared to the last quarter of 2016.
"Global semiconductor sales saw solid sales growth in March, increasing sharply compared to last year and more modestly compared to last month," says SEMI CEO John Neuffer, "global sales are up 18% compared to last year, the largest increase since October 2010, with all major regional markets posting double-digit year-to-year growth. All major semiconductor product categories also experienced year-to-year growth, with memory products continuing to lead the way."
Year-to-year sales increased across all regions: China (26%), the Americas (21.9%), Asia Pacific/All Other (11.9%), Europe (11.1%), and Japan (10.7%).
Month-to-month sales increased in Europe (5.0 percent), Japan (3.6 percent), Asia Pacific/All Other (2.9 percent), and China (0.2 percent), but decreased slightly in the Americas (-0.5 percent).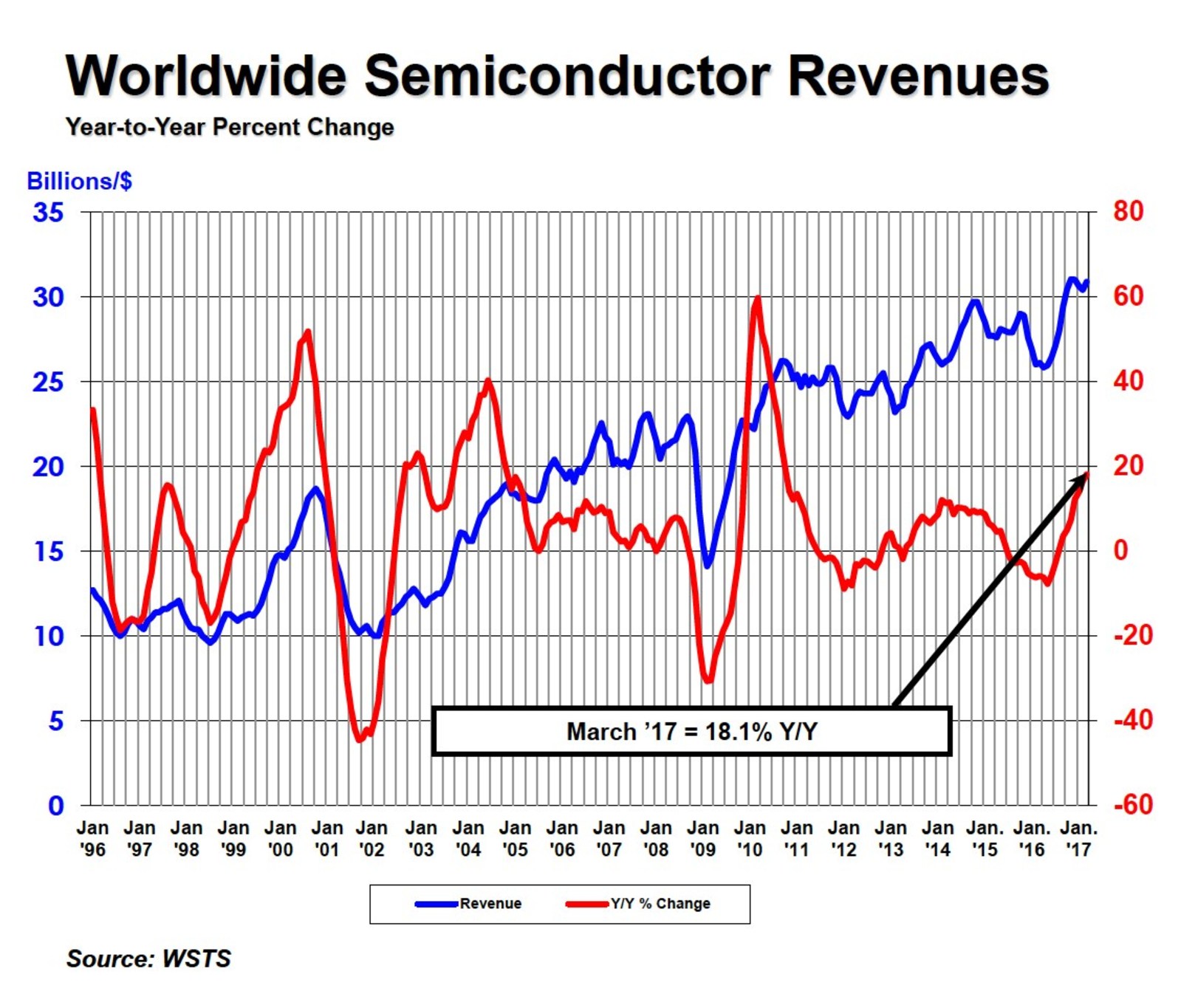 [ad_2]

Source link