[ad_1]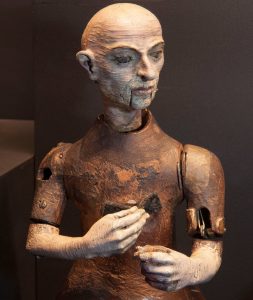 Apparently it's the largest collection of humanoids ever displayed, with 100 exhibits covering 500 years of automota and robot history.
Basically, it explores how ideas about robots have been shaped by religious beliefs, the industrial revolution, and science fiction.
Examples on show range from a 16th-century mechanical monk to robots from science fiction, while taking in some offspring from modern-day research labs.
There's also articulated iron manikin from the 1500s (above), Cygan, a 2.4m tall 1950s robot with a glamorous past, and one of the first walking bipedal robots.
There are also 12 working robots on display, including an "articulated iron manikin" from the 1500s, the 1950s robot Cygan Cygan, one of the first walking bipedal robots, and a replica 'Maria' from Fritz Lang's Metropolis.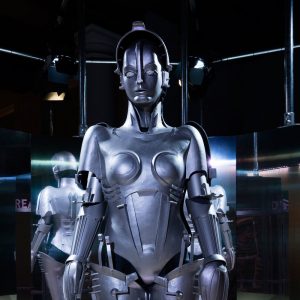 Not forgetting Eric, the first British robot. The museum writes:
Originally built in 1928 by Captain Richards & A.H. Reffell, Eric was one of the world's first robots. Built less than a decade after the word robot was first used, he travelled the globe with his makers but then disappeared, seemingly forever.

In May 2016, 861 backers joined our Kickstarter campaign to bring Eric back to life. Thanks to this support we worked with artist and robot builder Giles Walker to recreate Eric, keeping his appearance as close to the original as possible.
The exhibition runs 8 February – 3 September 2017, costing £15 adults (£13 concessions with free entry for under 7s). It's curated by Ben Russell.
"This exhibition explores the uniquely human obsession of recreating ourselves, not through paint or marble but in metal," said Ian Blatchford, Director of the Science Museum Group. "Seeing robots through the eyes of those who built or gazed in awe at them reveals much about humanity's hopes, fears and dreams."

"The latest in our series of ambitious, blockbuster exhibitions, Robots explores the wondrously rich culture, history and technology of humanoid robotics. Last year we moved gigantic spacecraft from Moscow to the Museum, but this year we will bring a robot back to life."
See also: Picture of the Day: Smile, its Diego San, the robotic baby
[Via UniversityHerald]
[ad_2]

Source link